Press release
September 10, 2015
Simply honest natural beauty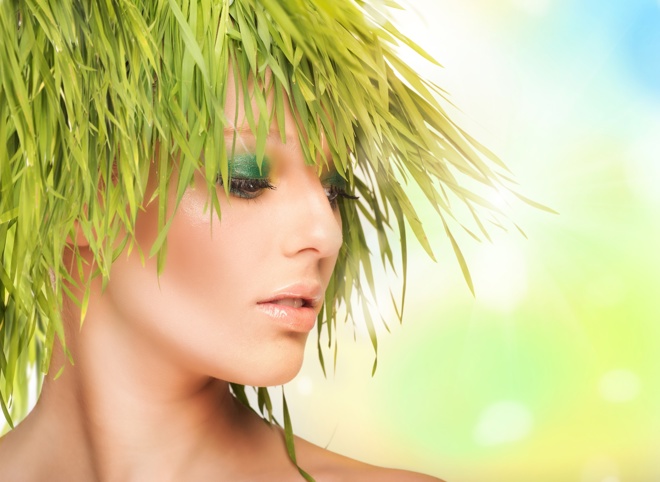 One of the skin care industry's new manufacturers will very soon be launching a brand new Skin care range based on olive oil and which will include all of the old familiar knowledge of how the attributes of olive oil can help in keeping the skin soft, supple and resilient. According to Michael Halle, director of Elenas Ltd., it will nevertheless have a new format. Even though there are already many skin care products on the market based primarily on olive oil, there is however a big difference in the quality of the creams available and in particular, the quality and amount of olive oil they contain, he says.
Elenas Ltd .is based in Skive in Denmark, and has, for several years, distributed various Greek dermatology products and primarily sold via the Internet, but additionally they also have an ecological production of their own extra virgin olive oil from approximately 5000 Olive trees that are standing on a south-facing, almost impassable hillside, south of Chania on Crete. An output that provides a superb and round, mild olive oil rich in monounsaturated and polyunsaturated fatty acids that as well as being beneficial to the skin, has also has been shown to have a cholesterol lowering effect.
The Olive farmer Manolis and his family, now the third generation of olive oil producers, daily tend to the many trees, and in November each year, handpick the rich olive harvest, additionally they have not used a single gram of fertilizer as there are very few weeds, and wish to remain totally organic, As Manolis says in his typically relaxed Greek manner, he has made sure that the trees get plenty of water and thus has established large tanks and pumps to store, and transport the water that comes when the snow melts in the mountains, some 500 meters uphill, so there may watered in this way. "So may God do the rest" he says with a smile and a look towards a bright sun shining from a cloudless sky.
"Every year at harvest time, our olive oil is tested and analyzed in Crete in accordance with the the strictest rules immediately after cold pressing. But additionally olives are analyzed by the Ministry of Environment and Food in Denmark on a regular basis, and from this analysis we are proud to have one of the best olive oils on the market "says Michael Halle from Elenas. It is this same oil that is now a key ingredient in the "OliveAll" skincare range.. For it's all basically about olive oil and lots of it. We have with the OliveAll range increased the amount of olive oil significantly compared to all others, and so we have decided to create a concept where we only add what is strictly necessary, neither more nor less. "Keep it simple" is our motto, "he says.
OliveAll will launch firstly in Denmark, England and Greece. "In England OliveAll will be distributed by Kalystos Ltd in Huddersfield and sold through several retailers around the country, and we expect a lot from this new very exiting range" explain Jo Mofatt, director of Kalystos Ltd. The products will be on show at the Healthy Lifestyle Fair in Copenhagen on 25-27. September where OliveAll will have a stand and where consumers will get a chance to try the new range. "In England OliveAll will be available from end of September from our website www.kalystos.co.uk but we plan to show she entire range at the Natural & Organic Fair in London in April 2016" she says.
In contrast to most other manufacturers of skin care creams based on olive oil, OliveAll has chosen to let the production take place in Denmark. " For a small producer like ourselves, it is important that there is a very short distance from concept and development to finished product. We are planning a new variant each month for the next few years so therefore it is easier and much more cost effective to keep production in Denmark. It is also very important to us that the products are packed and checked securely and approved before it is be shipped to customers, "says Michael Halle.
The creams will cost less than £8.00 GBP for a 75ml hand cream and approximately . £12.50 GBP for a 250ml Body Lotion, but because they are all very rich and concentrated, they will last a long time, meaning they are significantly cheaper than so-called low-cost products.
The creams in the OliveAll range have been blind tested and in every test run have come out on top, even when tested alongside more expensive "brand name" creams, so it will be interesting to see how the series is going to succeed in a market filled with a multitude of creams.
Olive All is a certified product and toxicologist Ewa Daniél, AllergyCertified explain: "Skin allergy is one of the most common chronic diseases and whether you live in Denmark, Belgium, England, Singapore or New York, there will be ingredients in your cosmetic products that you can get an allergic reaction to.
AllergyCertifieds mission is to certify products all over the World so it becomes easy as a consumer to avoid developing skin allergy. We therefore welcome OliveAll in the international Allergy Certified family of trustable good quality products"
"The market for skin care products is globally huge and is dominated by wealthy corporations who pour massive amounts of money into marketing budgets and it does not leave much room for small producers like OliveAll, who clearly cannot compete against that without the huge marketing budgets. But the products are going to be ready for launch on September 25 and one thing is certain .... we can promise you that with OliveAll you will get an honest natural product made from 100% organic olive oil. in two versions, one with natural fragrance and one hypoallergenic" "says Michael Halle. "Let your skin decide which is the best?!!"
For further information please contact Director Jo Mofatt, Kalystos Ltd per mail: [email protected] or phone 07773 456 299