Press release
August 5, 2011
Motor & Transport
In the UK our weather and climate is notorious for being ever changing daily, sometimes hourly, this results in sometimes treacherous road conditions for bikers. For this reason motorcycle tyres have been a major safety and performance factor throughout the summer of 2011 so far.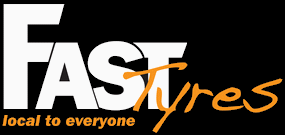 In terms of weather it would be fair to say that it has not been the greatest summer season on record for motorcycle and bike enthusiasts in the UK. Bikers dream of a long, hot and sunny summer season which enables them to take their beloved road bikes onto the roads of the UK without worry of wet, slippy surfaces than can often lead to an increased risk of accidents.
It is inevitable that more accidents and near misses will occur during wet and windy conditions than on dry, sunny days due to the road grip and also visual affects on a motorcyclists performance. There are however certain elements and safety factors that can reduce the risks and prevent a biker from being a victim of a road accident, none more so than choosing the right motorcycle tyres for the road conditions.
Although motorbike tyres are just one of a number of essential safety factors such as clothing, protective equipment and mechanical checks, they are perhaps the most important factor in ensuring a motorcycle has the correct level of grip to the roads surface. Increased surface grip will reduce the chances of slipping on sharp corners and sliding across lanes on narrow country roads, thus decreasing the chances of being involved in an accident.
There are many different types of tyres to choose from that all have varied performance factors and benefits depending on the riding and road conditions on any given day, leading UK based retailer of motorcycle tyres Fast Tyres Direct Ltd have been a major campaigner in the need for all bikers to understand the benefits of knowing which tyres perform best in which conditions. Having gained a reputation for providing impartial consultation and customer service to clients and potential clients alike, they are always willing to take calls or emails to discuss the issue of biker safety.
Wayne Mcintosh, owner of Fast tyres Direct said "As a well established motorcycle tyre retailer we feel that there is a sense of duty to provide the UK public with information that will help to protect them when riding in all different conditions. As we are not affiliated with a single tyre manufacturer but choose to stock and retail motorbike tyres from all manufacturers we can provide impartial advice on which tyres perform best on any given day.
The issue of road safety is one that Governments and campaigners have supported for years, it would seem a sensible assumption to say that anybody unsure of which motorcycle tyres to choose for their bike and in different conditions should speak with manufacturers and retailers such as Fast Tyres Direct.
If you require information on motorcycle tyres or are looking to purchase motorbike tyres please visit http://www.fasttyres.co.uk.
Subjects
---
Motor & Transport