Press release
November 24, 2013
Thailand tours and backpacking operator TruTravels are reaping the benefits of a fantastic phone application that allows like minded travelers to interact with each other before, during and after their backpacking tour.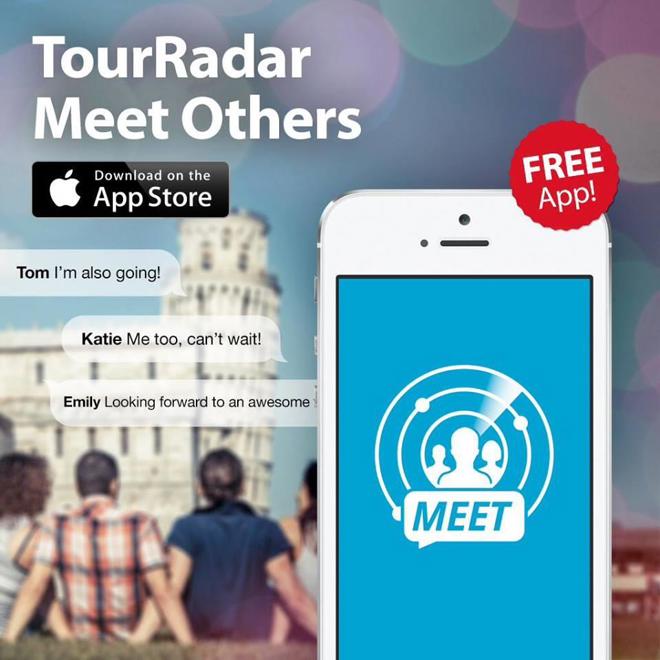 As everyone knows, travel is about experiencing new things; meeting new people prior to attending a Thailand tour is a great way to make friends before you have embarked on your once in a lifetime journey.
You can use the Meet Others application to talk about anything you want, it could be getting tips about your destination, recommendations and general chat getting to know people before you put a face to the name in person.
So far over 23,000 travelers from 125 countries have used the TourRadar Meet Others application to plan their tours together and keep in touch; the app is free to download and use so is accessible to anyone without having to pay heft subscription and ongoing usage charges.
For TruTravels it has been a great add on feature to their already excellent Thailand tours offerings and their ever expanding client base have found it to be extremely useful; especially first time travelers who perhaps have concerns about their impending tour.
Not only that, it has brought together fans and customers of TruTravels in a unique way that has not been seen before - people from all over the world of all ages have been able to chat and get to know like minded people and forged friendships that could last a lifetime before they've even had the chance to meet face to face.
For more information regarding the application please visit http://www.tourradar.com/app.
To get in touch with TruTravels for information on their Thailand tours and bolt on's please visit their website http://www.trutravels.com and find them on Facebook at https://www.facebook.com/TruTravels.