Press release
January 19, 2011
Business
Retail Remedy's "Mary Queen of Shops" reviews can deliver really ground breaking changes in the way that the Retailer engages with their customers and how they understand the direction they need to take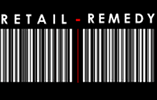 2011 is upon us and as Retail Consultants we are reflecting the challenges that the last year has given to many of our customers and how we can help them ensure the best possible year ahead.
Undoubtedly the economic climate has been tough for all and yet the difference between those who have floundered and those who have flourished is about their operation, more than global financial meltdown. The Christmas reports are littered with CEO's suggesting the weather has cost them dear and gearing up for that New Year profits warning. There are also traders who have done themselves proud and despite increasing online competition, customers who are controlling a budget and inclement weather they have delivered growth.
Our Retail Reviewsare always an interesting time, where the real issues are often clouded by the retailers long held beliefs' and lack of customer engagement. This clouding can create a challenging time and we always come back to the customer as the main weapon in our armoury in convincing retailers of the need to change where required.
Our "Mary Queen of Shops"reviews can deliver really ground breaking changes in the way that the Retailer engages with their customers and how they understand the direction they need to take. Some of the concepts are best exampled and role modelled in store whilst others need a workshop environment to get beneath the skin and make the changes needed.
We are really proud that following requests we have now just completed our workshop structure and placed our updated workshop brochure on the website. It contains all those lessons learnt over many years of Retailing and in the last year that we have applied to some of our smaller to medium sized customers. We strongly believe that planning the journey is the start and our Strategy and Planning Workshops create challenge, stimulation and tools to build an effective strategy that delivers.
It takes Leadership to execute strategy so that was our next logical step in workshop development; we take this seriously but having had our fill of corporate leadership courses, we cut to the chase.
Branding and Marketing is something we are often engaged to assist with and again we cut the BS out of the Branding and Marketing workshop and tell it straight for all levels.
Good retailing is nothing if not good Buying and Merchandising and our workshop on this reflects the online position as well as the traditional retailing aspects, run by experts you will learn! The same experts who run our Buying course are also our best negotiators and having worked for some of the hardest negotiators in the business they will create that win / win on our
Negotiation workshop. Our Visual Merchandising course reflects the experience we have within clothing, food and non-food. The most important workshop is last, where would we would be without customers? Our customer Service workshops are more than the traditional smile and say nice things stuff but a way to create true advocacy within your current and future customers, in short it is brilliant!
Visit Retail Remedy to see how our Mary Queen of Shops reviews can help your Customer Service boost in 2011
Contacts
---
Subjects
---
Business