Press release
February 2, 2011
Business
Many Retailers, stand out from the crowd and in most cases it is for the wrong reasons; poor Customer Service. Bad press, loss of custom and damage to a brand is usually caused by bad Customer Service. Mary Porta goes shopping undercover in some of the major High Street Stores, bringinig to our attention the lack of good Customer Service; Retailers have to look at their own Customer Service.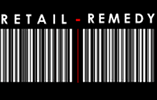 In the current financial climate many Retailers and Service Providers are looking to make cutbacks or increase revenues, usually to the expense of the customer. One of the major cutbacks seems to be Training, as Mary Porta has proved in her mission to bring good Customer Service Training back to the High Street.
When a customer interacts with your business face to face, phone, website or e mail are they merely satisfied or delighted by the service they receive? Every interaction with a customer is an opportunity to make a difference and surprise the customer by not just meeting their needs but exceed their expectations. Investing in Retail Training of staff has been proved to give better financial results.
Companies that invest in the development of their staff get good results, returning customers, motivated staff and a boost in new business due to word of mouth. Retailers that recognise that good customer service increases profits take an advantage above their competitors who still remain to give poor service.
Shopping is one of the nations favourite pastimes however, when approached by a pushy Sales Person, being ignored or just being given the wrong information it can become a frustrating time. Many people do not complain because they feel that their voice will not be heard, they can't be bothered with the hassle and the result being that they will not use that company again and tell everyone they know about the service they received hence losing more customers. Businesses need to recognise that a complaint is the best form of feedback, giving an opportunity to turn a dissatisfied customer into a very satisfied customer who will return due to the service they have received.
Many companies outsource their training or evaluations of their service to companies that have experienced Retail Consultants with a wealth of knowledge of working within the Retail sector.
James Mcgregor Managing Director of Retail Remedy Ltd who have introduced the 'Mary Queen of Shops' review to their many Retail Services explained the difference of in house Customer Service Training and outsourcing "In house training can be quite costly, many of the training staff have been promoted from within, not had the right training and have biased opinions of what is right and wrong with customer service" he went on to say "Working with a good Retail Consultancy; you are getting specialists who have many years of experience of working within Retail, they will be honest and forthright about how you can improve on your service to your customers, you will also cut costs whilst improving on profits"
Customer Service is much more than just courtesy, it is about going that extra mile for your customers; helping them find the right products, services that exceed their need and helping them to enjoy the experience of their purchase.
Visit Retail Remedy for more infomation on improving Customer Service Training within Retail
Contacts
---
Subjects
---
Business