Press release
June 10, 2010
Culture
In 2010 Jaeger-LeCoultre celebrates its six years of partnership with the Venice International Film Festival. Accepting the proposal made by the Director of the Venice Film Festival Marco Mueller, the Swiss Manufacturer is proud to be partner of the Jaeger-LeCoultre Glory to the Filmmaker Award, which this year is to honour the work of the great Indian director Mani Ratnam.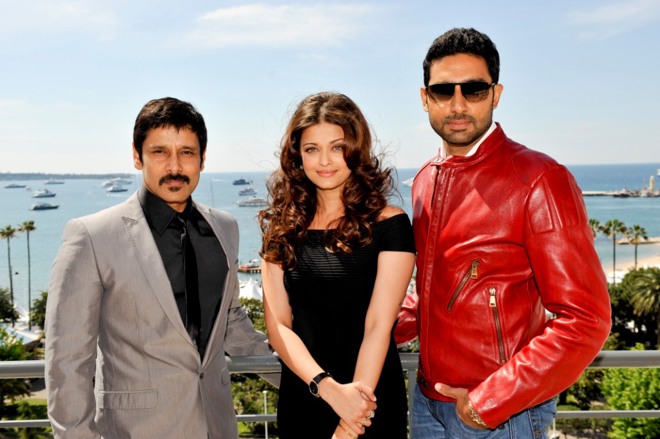 In recent years, the award has honoured other major world filmmakers: Takeshi Kitano, Abbas Kiarostami, Agnès Varda, and Sylvester Stallone. The Venice Film Festival Director Marco Mueller explains the choice as follows: "Mani Ratnam used to make movies only in his native tongue, Tamil, but has been one of a handful of filmmakers to successfully handle the transition to the All-India market.One of the great innovators in contemporary Indian cinema, he helped introduce the auteur concept to contemporary Bollywood.
His movies display precision and poise, and have always been removed from the bombast and bluster of mass-produced regional cinema.The lavish musical numbers in his films, some of the best-tailored in Mumbai and Madras in recent years, have influenced the style of many others (as well as the design of commercials and music videos). Ratnam's most celebrated films have become part of the cinematic imagination of the sub-continent."
On the occasion of the award ceremony, the Mostra will present the Festival Premiereof Mani Ratnam's much-anticipated forthcoming film 'Raavan', attended by the director and by the Indian film superstarsAishwarya Rai, Abhishek Bachchan, Vikramand composer A.R. Rahman. 'Raavan' is presented by Reliance BIG Pictures.
"'Raavan' will enchant audiences with its stirring drama and entrancing musical sequences," says Marco Mueller. "We are proud to be hosting the festival premiere of this wonderful film, which will be presented at the 2010 Mostra in both the Hindi and the Tamil version."
Enlivened by the music composed by two-time Academy Award winner A. R. Rahman, popularly known as the man who has redefined contemporary Indian music (and hailed by 'Time Magazine' as the 'Mozart of Madras'), 'Raavan' fuses drama, action, love story, and musical. The film tells the adventurous story of a bandit leader who kidnaps the wife of the policeman who killed his sister, taking her through a journey during which once again the everlasting, epic battle between good and bad takes place, and stars Abhishek Bachan, Ashiwarya Rai Bachan and Vikram.
As in previous editions, together with the award the director will be presented with a Reverso Jaeger-LeCoultre watch, a one-of-a-kind model with a commemorative engraving.
'Raavan', presented by Reliance BIG Pictures, releases worldwide on 18th June 2010.
Subjects
---
Culture