Press release
May 10, 2010
IT
23 years of Mac only support expertise ensures they are the safest service to support or repair your Low Price MacBook Pro or MacBook Unibody.Low price MacBook Repairs is a UK-Wide Apple laptop repair specialist operating within London. When you are looking a Low price Apple laptop repair or Low price Macbook upgrade service in the UK, contact home computer repairs for the experts choice in Apple Mac Repairs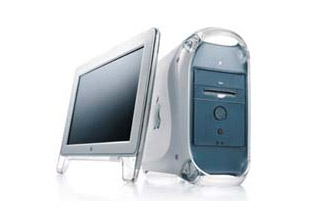 Low price 24hr Day London MacBook Laptop Repairs and Upgrades:

Low Price Macbook repairs

Our Apple parts system enables us to hold an extensive range of MacBook and MacBook pro parts, including hard drives, superdrive, LCD and LED screens, trackpads and keyboards, DC-in boards, I/O Boards, Power Supplies, Casing, Top Case, Bottom Case, Bezel, keyboard buttons, key caps, and much much more. Our repairs do rely on part availability and this is fundamental in our quest to provide the very best in customer service for our Apple Macintosh Computer customers throughout Greater London and the South east of England, Great Britain.

MacBook Repairs

So, for the very best, professional MacBook Support and Repairs, Upgrade and Replacement Parts Service for the Apple MacBook Pro range specialising in MacBook White, MacBook Black, Core Duo, Core 2 Duo, Intel, MacBook Polycarbonate, MacBook Pro 13 inch, MacBook pro 15 inch, MacBook Pro 17 inch. If you are not based in the South of England you can still call to arrange a fast collection and re-delivery service for your repair or maintenance of your Apple notebook regardless of whether you are a residential or business and wherever you are based in the UK.

Our Low price Apple portable and notebook repairs service is intended to offer you, our valued clients, the absolutely perfect solution to your MacBook Pro repair, MacBook Part replacement and Apple notebook upgrade requirements.


Please call Home computer repairs on 020 8658 4366 or visit the website at:

http://www.homecomputerrepairs.co.uk/mac-laptop-repair.html

____________________________

provide nationwide and local Apple laptop repairs on the full range of MacBook and MacBook Pro models. With a 'top-notch' team of ex-Apple and highly experienced Mac repair engineers and technicians you can receive any type of Apple repair, software configurations or repairs to Apple hardware issues. Offering the most convenient turnaround in London right now the majority os our repairs and upgrades are performed overnight within a matter of hours and we extend our services all weekend, yes, Saturday and Sunday for all our London Apple MacBook Pro and MacBook customers regardless of the severity of the laptop problem or accidental damage, including liquid damage and spillage repairs.

Business Owners:

We can beat any written Macbook Pro repair quote by our competitors

Just bring us a written Macbook Pro repair estimate and we will beat the rate.
Subjects
---
IT