Press release
March 18, 2010
Business
Andrew Hutt of A.S. Hutt Painters and Decorators from Cheshunt received a superb free gift with their ad loop keyrings order as LoopKeyrings.co.uk throw in a free HDTV and DVD player as a competition prize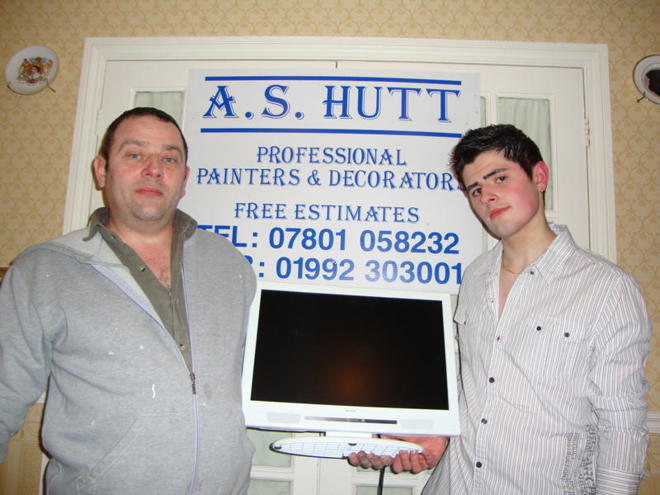 When Cheshunt-based painter and decorator Andrew Hutt logged on to order 250 keyrings online, the last thing he expected to receive with his order was a brand new HDTV and DVD player!

The proprietor of A S Hutt Painters and Decorators, who serve the Hertfordshire region, had been searching for an outlet where he could purchase some ad loop keyrings to promote his company, and opted to buy from LoopKeyrings.co.uk, having found them topping the Google rankings.
What he wasn't anticipating was for his order to be accompanied by a brand new 19" Alba HDTV and DVD player, having been drawn at random from the hundreds of entrants who were eligible to take part in the company's silver anniversary prize draw, with Ad-Options Ltd, business gift specialists and owners of LoopKeyrings.co.uk, deciding to give every client a chance of winning the star prize at the start of their landmark 25th year.
The triumphant victor was lost for words when he discovered he'd won the prize.
"I'm absolutely gobsmacked," he admitted. "I'm not really much of a wordsmith so it's hard to know what to say.
"People always use the line that they've never won anything in their lives, but I haven't – until now! It's brilliant, and I was thinking of ordering from them again, so I'll definitely have to make sure I do now!"
Subjects
---
Business