Press release
July 18, 2013
Energy & Environment
As one of the first manufacturers of wood chippers worldwide Linddana is now offering a 3 year warranty for the complete range of TP Landscape Wood Chippers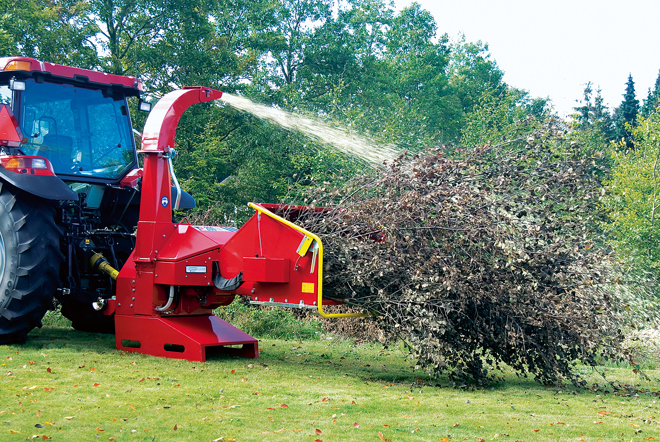 The extended Linddana warranty is valid with effect from 1 July 2013 and ensures its customers an all-round improvement over the current industry one year warranty.

– In the first place TP Wood Chippers are marketed globally under the slogan 'reliable chipping'. We are known for supplying reliable and robust machines which are built to withstand the strenuous work involved in wood chipping. Now we are going the whole hog. The extended 3 year warranty accentuates the fact that we have absolute confidence in the quality and durability of our machines. This confidence is not something we have snatched from thin air, it is based upon us registering a very low level of complaints compared to our total number of new sales, says Jørgen Due Jensen, Managing Director, Linddana A/S.

Since 1980 Linddana has been really successful in developing, manufacturing and selling TP Wood Chippers. The Danish-owned company is today one of the leaders in the market offering a superb range of reliable wood chippers for landscaping and biomass production. This new extended warranty is expected to help reinforce and secure this position in the future.

Linddana's 3 year warranty applies to all TP Wood Chippers for landscaping, from model TP 100 to TP 270. This extended warranty is not bound by any one particular service agreement with Linddana, but it does assume that all service checks are complied with during the warranty period and that only original TP parts are used.

Linddana's largest wood chippers, TP 320 and TP 400 for intensive and biomass production requiring a high level of maintenance, will be supplied as before with one year's warranty.

You are welcome to contact the managing director, Jørgen Due Jensen, on 0045 20 33 66 30 if you would like to find out more about Linddana's new 3 year warranty.


Subjects
---
Energy & Environment