Press release
December 15, 2011
Culture
Lightworks came across Matthew Alderman's work whilst researching for one of their commissions. Excited by the prospect of turining his beautiful designs into Stained Glass; Daniel Burke director and principle artist of Lightworks Stained Glass had no alternative but to contact the liturgical design consultant and illustrator.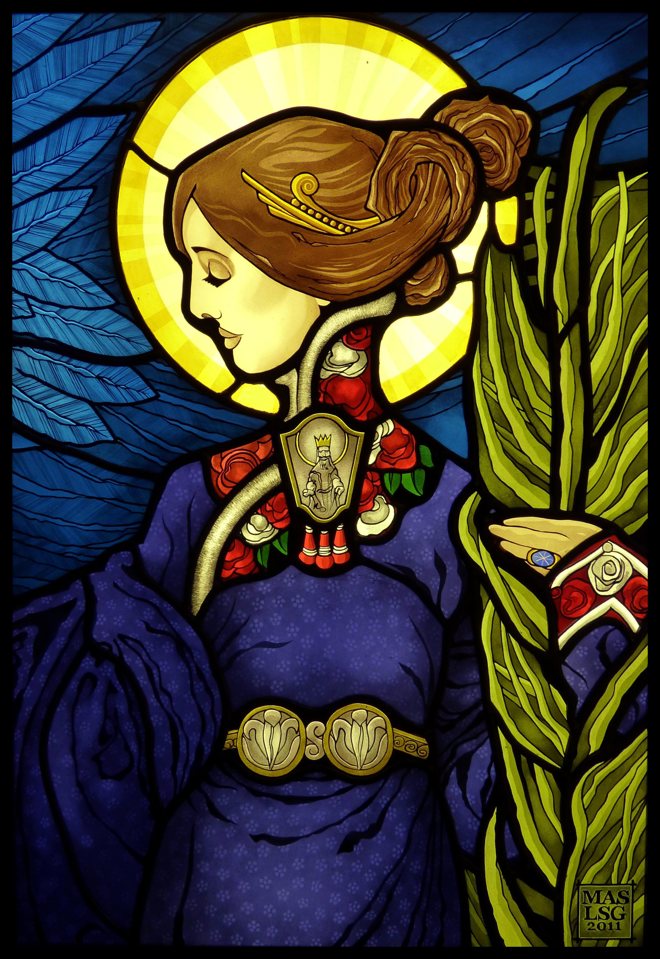 Having discovered the beautiful designs of Matthew Alderman (http://matthewalderman.com/) by accident while researching online for one of their commissions, Lightworks Stained Glass based in Clitheroe, Lancashire made initial contact with the Milwaukee based liturgical design consultant & illustrator and began communications with regards to transforming one of his original works into a piece of stained glass. On discovering Matthew's work, Lightworks principal artist and Director, Daniel Burke, had this to say: "Having been naturally drawn to the intricate graphic style of Matthew's illustrations, it immediately struck me how perfectly they would lend themselves to being used as cartoons from which to produce stained glass. I knew I would have to attempt to make contact with Matthew and see where it might lead?"
Inspired greatly by the renowned Irish stained glass artist, Harry Clarke, Matthew was extremely excited at the prospect of seeing one of his original works physically transformed into stained glassand immediately gave his permission for Lightworks to begin work on a producing a sample panel. Lightworks chose to produce a section from Matthews illustration titled "St. Cecilia" and following numerous communications between the two collaborators with regards to colour palettes, symbolic content and artistic detail, Lightworks begin adapting the illustration ready for production.
The resulting piece, measuring 550 x 800mm and produced using a beautiful selection of both Tatra and Lamberts cylinder glass features heavily painted and kiln fired detailing with acid etching, leaded in the traditional manner. In the bottom right hand corner can be seen the makers mark "MAS – LSG – 2011" (Matthew Alderman Studios & Lightworks Stained Glass).
Having received images of the finished panel, Matthew had this to say:
"WOWW - It looks truly amazing!! You have so much to be proud of. You have done a tremendous job taking a tiny sketch and fleshing it out in a whole new medium and at a much larger scale."
Having completed this initial sample it is now the intention of the collaborators to jointly promote the work with a view to securing future stained glass commissions in both the UK and USA that, having been designed by Matthew and produced by Lightworks, will proudly bare the mark "MAS – LSG".
To make enquiries with regards to commissioning the collaborative team, please contact Daniel Burke by emailing: [email protected]
Contacts
---
Subjects
---
Culture