Press release
August 30, 2011
Culture
Lightworks Stained Glass create designs that are bespoke and unique in their design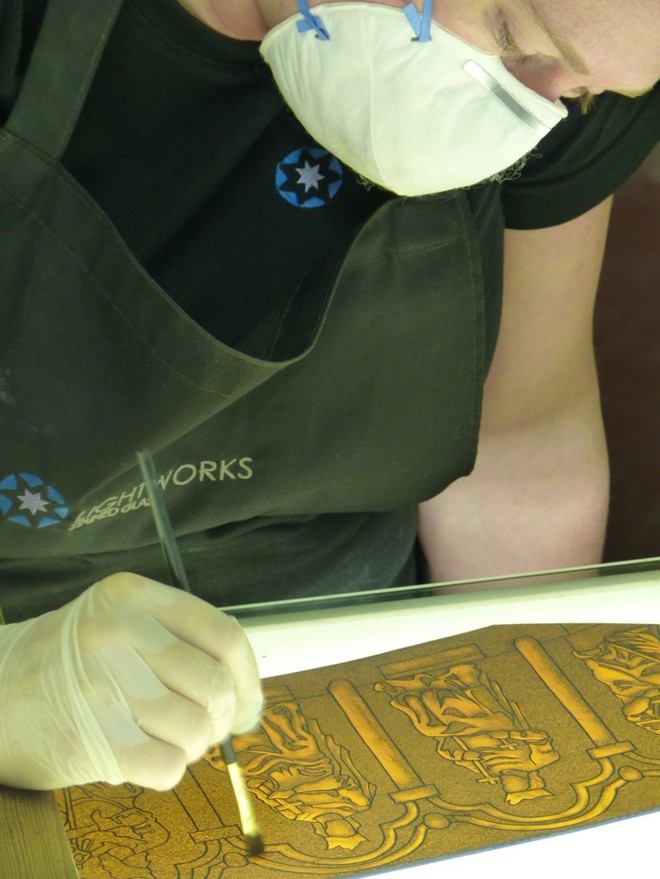 Lightworks Stained Glass was established in November 1998 by brother and sister Daniel and Deborah Burke who wanted to bring a higher artistic standard to this very creative industry. From their workshop in Clitheroe Lancashire, they create bespoke designed Stained Glass Windows.
Lightworks specialist fields are the design and production of bespoke new commissions for the private domestic, ecclesiastic and commercial markets. They also specialise is the restoration and conservation of historic stained glass and leaded glass found throughout the UK's churches, historic and listed properties.
When asked what made them unique to other Stained Glass Designers Daniel said "As a creative Industry business, and particularly where our bespoke new commissions are concerned, our uniqueness is in our distinct artistry" he went on to say "We do not seek to merely copy what has gone before but to provide our clients with truly one off original works of art executed to the very highest artistic standards"
After visiting the workshop in Clitheroe, a smaller unit in comparison to many of their competitors and meeting Deborah and Daniel, you can see that every aspect of their work is done with passion, from design to physical production. You can feel the pride as they show and describe their current and past designs.
To see more work from Lightworks Stained Glass visit http://www.lightworksstainedglass.co.uk.
Subjects
---
Culture