Press release
November 19, 2007
Business
Transfer of ownership of Adel Cash & Carry Ltd. Supplier to the hair and beauty trade in Yorkshire, Humberside & Derbyshire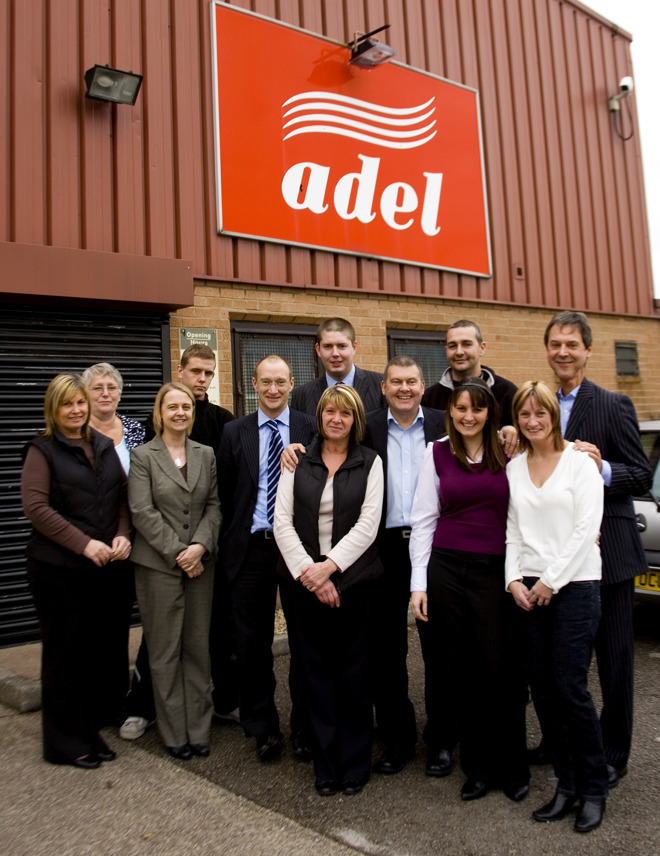 Management at Adel Cash and Carry, the leading hair and beauty cash and carry with 9 branches across Yorkshire, Humberside and Derbyshire have led a management buyout using seven figure funding provided by Bank of Scotland Corporate. It now has a turnover of £4.5m and employs 45 people. The buyout was arranged by Roger Tyler, the General Manager for the last 4 years, along with his brother-in-law Derek Kemp, both of whom have taken a 50% stake in the business.
Roger stated, "Having worked with such a great team and loyal customer base we are delighted to have been able to complete this purchase. We now look forward to working with them to develop the company further.
Following the buyout, the Company has unveiled plans to launch an internet site by the end of the year (www.adeldirect.co.uk), introduce new account and delivery options, and expand the range of goods and services.
Paul Stevenson, Associate Director for Bank of Scotland Corporate, said, "These are exciting times for Adel Cash and Carry. The previous management team have taken the business forward for a quarter of a decade and now this Management Buy Out means the business will benefit from new direction and a different set of decision makers at the helm."
The management team was advised by Lisa Leighton of BHP Corporate Finance and Sess Sigre of lawyers, Turbervilles. Lisa Leighton said: "We are delighted to have advised the management team on the transaction. Adel is a highly successful business and the new team have a strong vision for the future growth of the Company. We wish Roger and his team every success".
Roger is visiting every branch to talk to staff and customers about the new plans. "First I want to make sure everyone is happy with our ideas; then we will move forward like there's no tomorrow"
Adel has a Head Office and a branch in Sheffield with additional branches in:
• Bradford
• Derby
• Doncaster
• Halifax
• Huddersfield
• Hull
• Leeds
• Scunthorpe
Subjects
---
Business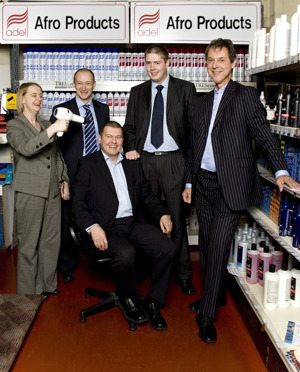 The new MD's feeling the heat already
Download | 1.52 MB | 2400 x 1935 | .jpg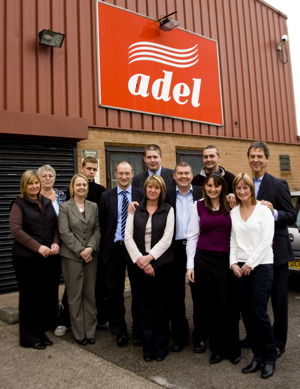 The team at Sheffield
Download | 1 MB | 2400 x 1851 | .jpg
Zip and download all files