Press release
March 9, 2016
Mba
Leadership
Motivation
Management training
Human resource management
Talent management
Career
United states
Marketing Management
Business
Mini MBA
Management
Money
Wealth Management Industry
Ambition
Successful women in business
Intellectual property
Paris
Branding
Networking
Business psychology
Goals
New York
LONDON
Human Resources
Learning
Human capital
Human ressource management
United Kingdom
Knowhow
Inspiration
Entrepreneur
Development
Skills
INTELLIGENT SOLUTIONS
-Increase job satisfaction to decrease absenteeism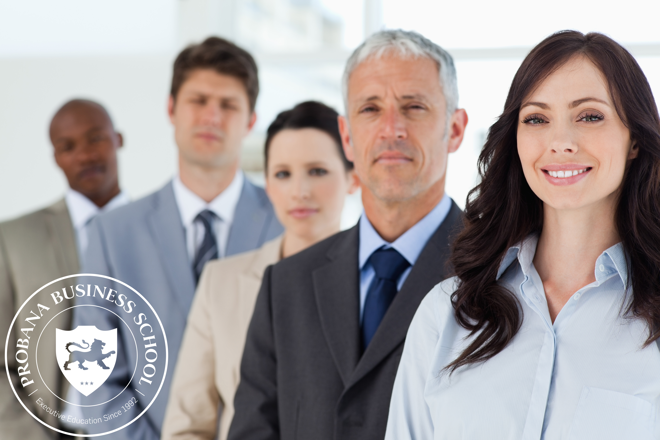 Firstly, Probana would like to thank you for all the recommendations, please read them here
Research shows that job satisfaction is directly linked to the financial capability of an organisation. Therefore, it is crucial that global quality and management are strengthened, and that concrete initiatives are made. People are motivated differently and it is not always easy to encourage the joy of work in your employees. The way that you are motivated is not necessarily the same as that of your employees.
Many leaders do not manage to ensure job satisfaction and letting the individual realise their full potential. Too many leaders are not educated to be leaders. A safe and result-oriented environment where employees receive recognition for their contributions, is key to success.
However, leaders should not contribute to job satisfaction just for the sake of doing it. In fact, they should do it because it is good for business. According to numerous studies, employees are more productive and innovative when they are satisfied. The longevity of time spent at work throughout an average adult life stresses the importance of people's wellbeing at their workplace.
Good leadership is crucial to a company's growth and to its ability to attract new employees. As human beings, we are attracted to talented leaders that are able to motivate and develop us as individuals. The opposite can certainly be said of poorly qualified leaders. In other words, an investment in leadership development is an investment in the company itself.
Developing company leaders and the company itself demands continuous new inspiration, knowledge and concrete tools. This is exactly what Probana offers and that is the very foundation of our success in both the private and public sector.
Global society is developing
Increased globalisation means increased recruitment processes of new employees at all levels. The demand for bright minds is rising and as a result, employees become more demanding. Leaders want to get supplementary education to reach a new level in their career, and employees want to work under competent leadership. The fact that society and organisations are progressively becoming more prosperous, requires competent leaders to become even more competent if they want to keep up with the global pressure. Our Mini MBA equips leaders for the future through unique inspiration, new executive tools and personal development. Ensuring prosperity for both the participants and their entire company, the Mini MBA is a strengthening of both individual careers and company competitiveness.
The recipe for this success is simple; it is imperative that leaders are educated in contemporary knowledge and are able to apply this to concrete business settings during the education. This is reflected throughout our course material, where focus rests on both hard and soft management tools as well as on the applicability of the material. One example is module 1 - HRM & Psychology. This module provides solid tools to handle daily HR tasks in addition to corporate communication, conflict management and personal development. So-called hard disciplines such as Business Development & Strategy – another module in the Mini MBA – balance the soft management tools and along with the four remaining modules of the course, the programme fully equips participants with central knowledge on how to handle all leadership related issues.
Merging career, family and education
Being in an executive role and maintaining a personal life can be a challenge to most. Adding education to this equation can be even more difficult. For that reason, Probana has developed a unique type of learning that primarily consists of easily accessible e-learning material. We are aware of the busy timetables of global executives and we know the importance of being able to tailor an executive education to personal needs.
Inspiration from top executives
The e-learning platform is always combined with rewarding and inspirational course days, through which the course participants will be joining a strong international network of other executives as well as be taught by some of the most competent business professors around.
The strong platform, the concrete tools and the competent teaching have all contributed to the international success and popularity of the Mini MBA. Every month, new executives from all over the world sign up – join them, and secure a strong network that will aid you in your international success.
Read more at http://www.probana.com/dip_london.asp
Subjects
---
Mba
Leadership
Motivation
Management training
Human resource management
Talent management
Career
United states
Marketing Management
Business
Mini MBA
Management
Money
Wealth Management Industry
Ambition
Successful women in business
Intellectual property
Paris
Branding
Networking
Business psychology
Goals
New York
LONDON
Human Resources
Learning
Human capital
Human ressource management
United Kingdom
Knowhow
Inspiration
Entrepreneur
Development
Skills
INTELLIGENT SOLUTIONS