Press release
June 29, 2010
Culture
When he reached the age of 70, Holmfirth ceramicist, Jim Robison, decided to challenge himself by creating at least seventy new works.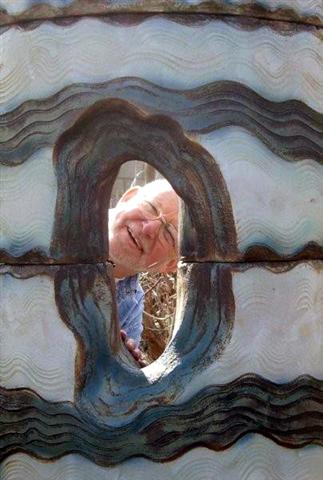 The results well be on show from Sunday 4th July at his Booth House Gallery and Studio.
Robison is known for his big sculptures and commissions, so he decided to realise a long-held ambition to develop a woodland walk among the trees he planted 20 years ago, in order to display a dozen or so outdoor pieces.
The exhibits include vases, planters, extruded pieces and wall plaques. Robison is known for his bold shapes and subtle use of multi-layered glazes.
Born in Missouri, USA, he came to England in 1973, set up his gallery and studio in a disused barn in 1975, and combined this with years of teaching at Bretton Hall College. The show runs until September, initially in conjunction with Holmfirth Art Week and in aid of Macmillan Cancer Relief.
Further details and contact:
Jim or Liz Robison
Booth House Gallery and Pottery
3 Booth House Lane
Holmfirth HD9 2QT
Tel 01484 685270
Web site www.boothhousegallery.co.uk
Email: [email protected]
Subjects
---
Culture