Press release
October 24, 2016
Champagne
Football
Wine tasting birmingham
Birmingham event
Music industry
Jay Z
Champagne tasting
Exclusive event
Birmingham
Ace of spades
The drinks emporium
Armand de brignac
For the first time ever in Birmingham, Champagne lovers will have an opportunity to taste the complete collection of Armand de Brignac Champagne held in Birmingham at The Drinks Emporium by Gerald Loparco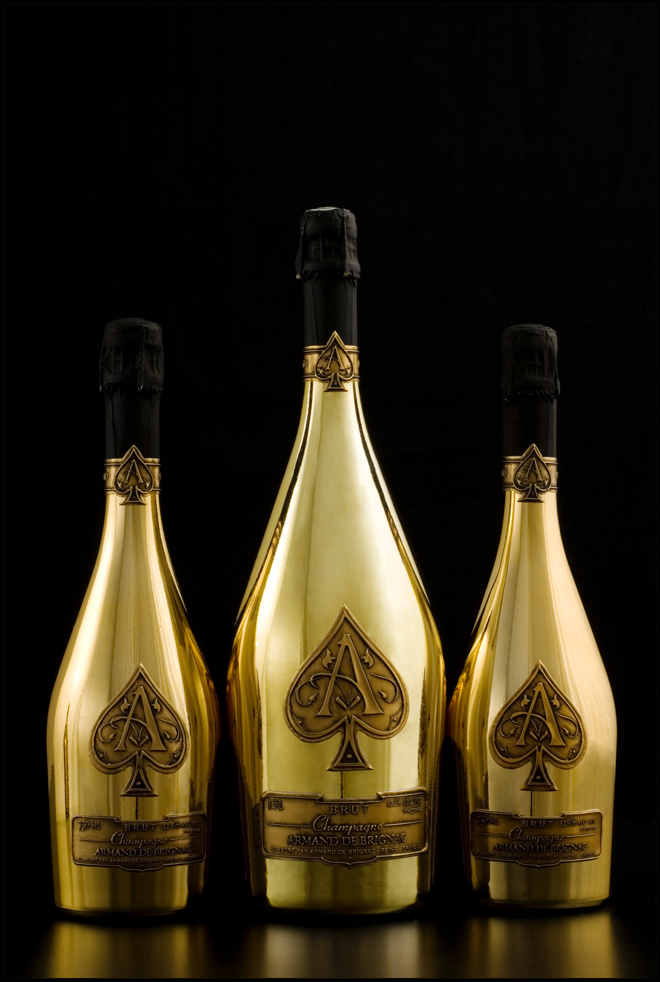 Armand de Brignac Champagne, also known as Ace of Spades Champagne, is produced by the Cattier Champagne House first established in 1763. The Armand de Brignac bottles appear in their trademark gold, silver or pink metallic bottle with an Ace of Spade design and have become a firm favourite of sporting & musical celebrities around the world. The brand was bought by globally famous rapper Jay-Z and the famous gold bottles have since appeared in several of his music videos.
A super-premium luxury product, voted No.1 in a blind tasting of Sommeliers in 2012, Armand de Brignac is one of the most sought after Champagne brands both in clubs, bars and restaurants as well as in some independent wine merchants.
For the first time ever in Birmingham, Champagne lovers will have an opportunity to taste the complete collection of Armand de Brignac Champagne and to learn more about a brand that has been able to create mystery and expectation to consumers and trade professionals alike.
This unmissable opportunity will be a closed, ticketed event, hosted by The Drinks Emporium shop and Tasting Room on Aston Road, on the 27th of October at 6.30pm, presented by Gerald Loparco Armand de Brignac European Brand Representative.
Tickets are available for sale at http://www.thedrinksemporium.com/courses/armand-de-brignac-ace-spades-champagne-tasting-event for£60and include the tasting of 4 different Armand de Brignac products, the exclusive opportunity to discuss the products and the brand with Gerald Loparco with a 10% offer off Armand de Brignac products purchased on the evening.
The Drinks Emporium are a specialist wine and drinks merchant with a tasting room, wall to wall spirits, a mouth watering choice of fine and eclectic wines, boutique and craft beers from around the world and one of largest champagne gift collections in the UK.
Located less than half a mile from Birmingham City Centre they host a wine school with tasting events every week, and offer a climate controlled 'Fine & Rare' room and hailed as one of the UK's premier drinks destinations.
Other Information:
Open from Tuesday to Saturday from 10.30am to 7pm less than half a mile or a just a 3 minute taxi ride from the City Centre, with parking both in front of the store or round the side of the shop on your immediate next left.
Subjects
---
Champagne
Football
Wine tasting birmingham
Birmingham event
Music industry
Jay Z
Champagne tasting
Exclusive event
Birmingham
Ace of spades
The drinks emporium
Armand de brignac