Press release
June 19, 2009
Food & Wine
Itihaas, an award winning fine dining restaurant unique to Birmingham, was the venue of choice to host the first meeting between Cobra Beers and Molson Coors since their joint venture was announced.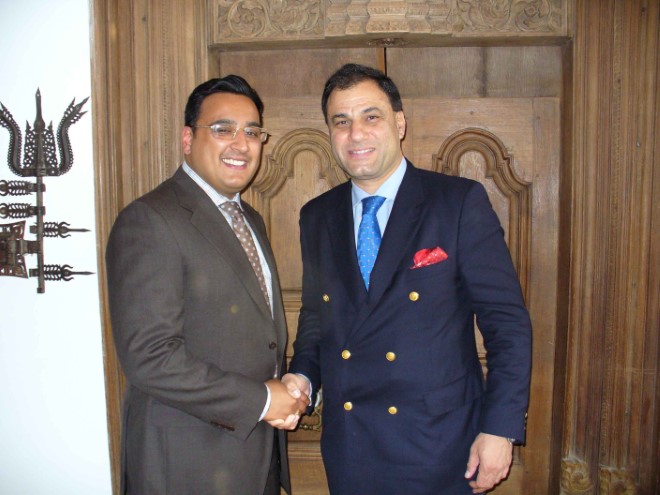 Taking place last night, Wednesday 17th June 2009, 20 guests from both the management teams attended the dinner along with distinguished Lord Karan Billimoria, Founder of Cobra and Chairman of The Cobra Beer Partnership Ltd.
A special set menu was prepared for the event including specialties like Mirchi Murgh, Tandoori SalmonandTandoori Paneer Tikka Salad, just three examples of the delectable cuisine on offer. The rest of the menucontinued along the same theme and includes Itihaas' trademark standards, combining authenticity and innovation.
Itihaas was the perfect restaurant for Cobra and Molson Coors' first meeting, chosen for its exquisite, sophisticated and elegant décor with unrivalled authentic Indian cuisine. The restaurant won the2007/ 2008 Cobra Good Curry Awards for the Best UK RestaurantandBest in the Midlandsand the venue isconveniently located in Birmingham, which is a centre point for the two management teams to meet due to the accessibility to the rest of the UK, both North and South.
Following the meeting, Raj Rana, Founder of Itihaas said: "We are grateful for the recognition that Cobra gave us with the Best UK Restaurant and Best in the Midlands and their continued support. We are privileged that the two organisations chose Itihaas to host their dinner. We wish Cobra and Molson Coors all the success in their partnership and the future."
Subjects
---
Food & Wine