Press release
March 12, 2012
Business
With more people making the transition from a Windows PC to Apple Mac, you need to ask the question "Is your business ready for this new technology?"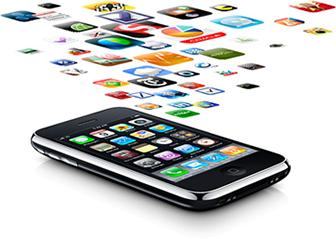 As more people are making the transition from a windows pc to Apple more businesses are trying to work out how a mobile application can help them. The medium of mobile devices has began to change the way people shop, play, eat and even socialise. Apps (digital applications) for local businesses, regeneration of local areas and local food has already started to find a place in the digital world. Apps are able to offer consumers and communities all sorts of new powers.
Shopping Apps
We have seen over the past 12 months more and more shops creating apps, you are now able to compare prices in the supermarket, scan a barcode to see where you can buy your groceries cheaper to apps that can search and locate shops in a shopping centre; making life much easier.
We have seen the launch of the CSL app, where you can see your sofa in your own home before you buy, this is genius and most probably has generated more sales.
Local shops and businesses are also jumping on to the app revolution in order to get people to shop in their hometown.
Eating Out
Local takeaways and restaurants can build apps that allows their customers to view their menu and order food or book a table without even speaking to a human being.
Design Dynamos; Manchester based web developers have created an app for local restaurants and eating establishments, the business owner puts a large sticker in their window promoting special offers and menus etc the passer by can swipe their phone across the sticker and they will then receive the menu or special offers via email. This innovative app can also be used by shop owners and businesses to capture email addresses for marketing purposes.
From eating out to cooking in the kitchen, digital developers are creating apps for people who like to cook, making it easy to find recipes from around the world. Celebritities like Jamie Oliver has his own personalised app.
The Local Community

Local communities are investing in the development of apps to connect people with their local shops and amenities. Tameside have recently developed an app that also has a 'Youth Showcase', giving young people the opportunity to show off their talents to their friends and the rest of the world. The app when it goes live in the summer will feature lifestyle articles that will offer free advice on everything from social, business, finance and even communication skills.
So once again you need to ask the question 'Is your business ready for App Life?
Design Dynamos are Apple registered app developers.
Subjects
---
Business