Press release
May 25, 2011
Homes & Gardens
As radiators move on from the more traditional radiator; Interior Designers are using the more contemporary styled Radiators as focal points in Modern homes.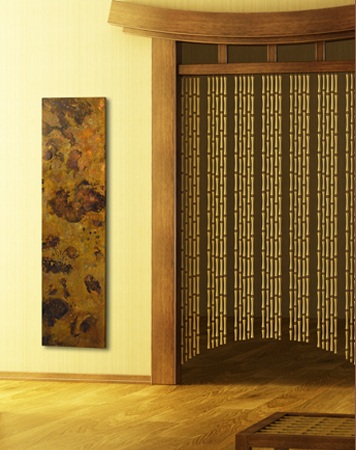 Radiators have evolved in style over the past few years and a plain white radiator is no longer on the shopping list of a modern Interior Designer. Interior Designers are looking for the more radical radiator designs to create a feature that will create a focal point that impresses their clients. On the market today there is a wide choice of Modern Radiators available to Interior Designers, from Mirrored Radiators, Stone Radiators, all sizes, materials and choice of colours are available.
The internet has opened up a whole new shopping experience for Interior Designers and shopping for a more contemporary styled Radiator is no exception. We scoured the internet for Radical Designs and found Cosy Rooms Ltd who stock the widest variety of choice in Contemporary Designed Radiators online.
We asked Keith Managing Director of Cosy Rooms Radiators what was the most popular choice for Interior Designers "Over the past few weeks, A stainless steel radiator with acid etched copper finish has been flying out of our warehouse however, coloured radiators, stainless steel radiators and stone radiators are also a popular choice" and he went on to say "Radiators are now available in so many different sizes, materials and designs that it is hard to pin point which, is the most sought after as it depends on the interior design"
Interior Designers can take a look at the wide choice of Modern Radiatorsat www.cosyroomsltd.co.uk
Contacts
---
Subjects
---
Homes & Gardens