Press release
July 5, 2011
Politics
At approx 12:20 today, Tony Smith, Director of Insight Investigations will be giving his respected opinion's to Radio 5 Live, on the latest phone hacking scandal surrounding murdered teenager Milly Dowler in 2002.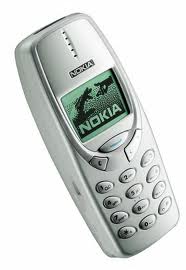 Yesterday the nation awoke to the news that the News of The World phone hacking scandal had taken another dramatic turn, murdered teenager Milly Dowler's mobile phone may have been hacked whilst she was missing in 2002 and her parents phones may too have been infiltrated and monitored to provide the newspaper with headlines.
The news of the latest phone hacking by a private investigator, hired by the News of The World, has brought increased pressure and the spotlight firmly on the private investigation industry as a whole. Tony Smith, director of Insight Investigations, a firm with over 30 years experience in the investigation industry, has been chosen by Radio 5 Live to give his thoughts, advice and opinions on this shocking news and the effect it has on the industry.
Insight are well respected within the private detective industry having forged a reputation for getting results both commercially and in the private sector through genuine methods and not breaking the law in such ways as phone hacking, which in itself is highly illegal. In an industry where you do not need a license of recognised qualification to commence trading, it is perhaps time for people to start taking notice, get tough and ensure that the industry is governed to stamp out illegal activities to get results.
Insight Investigations have long supported and campaigned for licensing within the private investigation industry having seen first hand how damaging it can be for clients who hire a private investigator who does not conform to the law and bends the rules to get results.
The interview is exclusively featuring Tony's thoughts on this shocking news and should provide a great insight into the mechanics behind an experienced, well respected private detective agency who do not undertake illegal activities to get results or for financial gain.
The Radio 5 Live broadcast goes out today at 12:20 and you can listen or watch the interview live in by the following link http://www.bbc.co.uk/5live/.
Subjects
---
Politics