Press release
February 24, 2013
Tourism
If you need Paris hotel discount reservation rates for April 2013 iBooknow.com has some great rooms for you. Experience the joy of April in Paris and get fantastic booking deals with no hidden charges and our instant booking confirmation policy.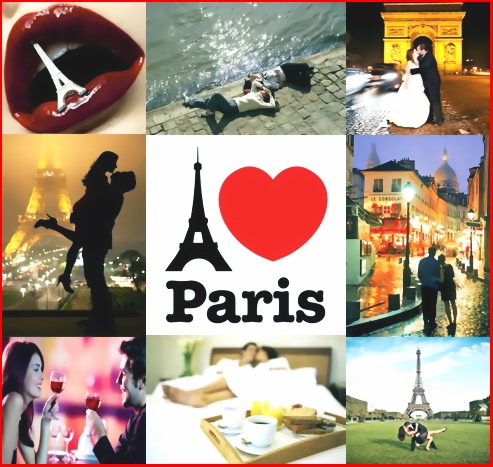 iBooknow.cominvites all travelers to come and celebrate April in Paris, France.
April in Paris is a special time. The city is bursting into spring and nothing describes it better than the words to the famous song composed by Vernon Duke with lyrics by E. Y. Harburg for the 1932 for the Broadway musical, Walk A Little Faster.
April in Paris, chestnuts in blossom
Holiday tables under the trees
April in Paris, this is a feeling
No one can ever reprise
I never knew the charm of spring
I never met it face to face
I never new my heart could sing …
Paris is known for so many things but in April the city blossoms and shakes off the snows of winter and reminds us of all of its most pleasurable clichés. April is when the Paris is bursting with the natural colors of cherry and apple blossoms, and daffodils. The air at times can still have a brisk chill to it and April showers are common, but this all lends to the charm of April in Paris that has been conveyed in poetry and song so many times.
Paris has some great gardens and parks and outdoor attractions and when the sun is shining take advantage of them, and if the rains do spend some time exploring Paris' many museums and landmarks. The average daily temperatures range from between 7℃ C /44.6℉ to a maximum temperature of 15 ℃ /59 ℉, with an average hovering around 10℃ / 59℉. It's a good idea to keep an umbrella with you while strolling the streets of Paris in April to keep you dry during the sudden downpours that will most likely occur, and a hat and sunglasses may also be good to have for when the skies clear and the sun shines brightly again.
Paris is known for its sidewalk cafes and in the spring locals and tourists celebrate the warmer days by enjoying the café terrace culture once again and taking a break from exploring Paris' gardens and parks. The Jardin du Luxembourg is the most popular place to enjoy the outdoors. Pack a picnic, grab a nice bottle of wine and have a romantic lunch in the park. Located at Place Edmond Rostand, 6th arrondissement, Jardin du Luxembourg is also a fun place for a family with kids.
Paris has some great events scheduled for April 2013 and people will flock to the city to join in the fun. The Grand Marché d'Art Contemporain with over 500 exhibitors from all over France will be at Place de La Bastille square for the La Bastille Modern Art Fair which is held between April 26th and May 1st. If you are a sports enthusiast the Paris Marathon with a route that takes you along the Champs-Elysées and Place de la Bastille will take place on April 7th. One of the largest fairs in all of Europe will be held in Paris this year between April and June. Known as the Foire du Trône, at the Pelouse de Reuilly, this fair has been held in one form or another since the 12th century. The kids will enjoy the rides, live shows, and circus performances and remember the fair for years to come.
Between April 30th and May 12th will be the Home, Leisure and World Culture Fair, Foire de Paris, and the Festival of Modern Design with as many as 40 independent galleries participating will be held on the Rue du Général Foy between the 11th and 14th of April.
If you are lucky enough to be in Paris on Easter take the family to the Cathedral Notre Dame's Easter Sunday Mass and the Vendredi Saint (Good Friday) 8 April 2012 at 8.30am, 11.30am and 6.30pm; Good Friday Mass 6 April 2012, at 15pm.
April is a busy time in Paris and people will be joining together from all over the world, and room vacancies are at a premium. So, whatever you choose to do in Paris this April, iBooknow.com will have a room ready and waiting for you if you book it now. iBooknow.com's instant confirmations and no booking fees will assure you the best Paris hotel discount reservation rates. And remember to pack your hat, sunglasses, umbrella and walking shoes.
AboutiBooknow.com
iBooknow.comwas established in 2008 as a one-stop destination for people wishing to book holidays and business trips around the globe. iBooknow.comoffers a wide range of services to our customers, including discounted hotel bookings, car hire and exclusive promotional pricing not found anywhere else through our industry network and partnerships.

From the start, iBooknow.com has always been more than just a travel site. The staff at iBooknow.com care deeply about the reputation of the company, and they will always go the extra mile to ensure that you have a great stay as you travel around the world.

Unlike other travel sites, the prices that iBooknow.com offers include all fees and charges up front. With iBooknow.com, what you see is what you get. iBooknow.com will always make sure that you are getting the cheapest possible room rates, so there is no need to trawl through dozens of sites to find the best available deal.

iBooknow.comhas continually grown and progressed to servicing a worldwide clientele who travels globally, but they still treat every customer as if they were a guest in their home. iBooknow.com's experience servicing traveler's needs and requests is philosophically local, but global in scope. Travel and Hospitality are their passions.
Subjects
---
Tourism