Press release
October 29, 2012
Tourism
iBooknow.com invites all travellers to take advantage of their discounted room rates and instant booking confirmation with no hidden fees for Marrakech, Morocco. Book this sunny exotic destination now and enjoy the history, food and culture of North Africa.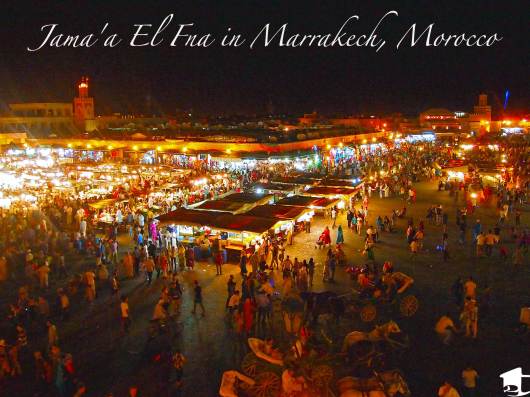 iBooknow.cominvites all travelers to book rooms now for Marrakech (Marrakesh), Morocco, North Africa's exotic dessert destination. A city of over one million people Marrakech is as exotic as any other destination you may travel too. Its history dates back centuries to its founding in 1062. The history of the city actually dates back to Neolithic times when the area was inhabited by Berber farmers. The twelfth century was a time when many mosques were constructed and the city quickly became known not only for its religious importance, but also its culture, and commerce, and maintains its prominence to this day.
Tourism has become a big part of the Moroccan economy and Marrakech has been targeted by the government for hotel expansion and tourism development. In just the last year nineteen new tourist class hotels have been built in and around the city. Over ten million tourists a year flock to Marrakech to enjoy not only its ancient and historical sites, but also its new modern hospitality facilities.
As it is with all African cities the markets are big, plentiful and the centers for both the old and new. Marrakech has no less than eighteen markets (souks) making the city a shopper's paradise. Although many modern items are available in these markets traditional items such as carpets and hand crafted wares are what make the souks of Marrakech special.
In the 1960's the hippies that traveled to Morocco seeking something new and different began what has now become a tremendous surge of interest in the area, and now the city is visited by all sorts of tourists from all over the globe. Between the years of 1965 and 1970 tourism doubled and has not stopped since. One major aspect that has helped to make Marrakech such a tourist magnet was UNESCO's recognizing the city's historical importance by making the old town area of Marrakesh a UNESCO World Heritage Site.
Climate
The temperature in Marrakesh ranges from 12 degrees Celsius (53 F0) in the winter to 28-29 degrees Celsius (82-84 F0) in the summer. The climate is semi-arid and the winters are typically mild and wet with the summer months increasingly warmer and drier. For those who have travelled the Mediterranean, the weather in Morocco is similar.
Popular Attractions
Agafay Desert
Although the dessert expanse of the Sahara may be a day's drive form Marrakech, just a short drive from the city you will find the Aqafay and a turf-less golf course at La Pause and a refreshing cool chlorine-free pool. Visitors can spend the night in romantic candle-lit Berber tents or cool mud-brick cottages. If golf is not your pastime, then horseback riding or a short jaunt on a camel may be more to your liking and offer a bit of local "adventure".
Ali ben Youssef Medersa
Once one of the largest Islamic study centers in North Africa is Souq el-Fassi, this bit of 14th century history is decorated with calligraphy in zellij, plaster, Atlas cedar, and Carrara marble and cannot be missed on any excursion to Marrakesh or those seeking to discover the history of the city.
Djemaa el-Fna
A famous UNESCO site, the market square of Djemaa el-Fna is one of the most popular destinations for tourists and locals alike for the past 1,000 years. This is where you can see the old and new Morocco coming together in a delightful display of society and culture. Snake charmers, musicians, acrobats and potion peddlers; food vendors, belly dancers, astrologers, and even boxing are all a part of this wonderful place.
Hammam
The Moroccan style of spa, hammam, these ancient bathhouses are not for the timid or those who think a spa treatment is supposed to be a pampering. In the old style of gommage, a full-body scrub administered by a tabbeya, bath attendant, your skin can be restored with a rough glove and vigorous scrubbing. For those who do prefer to be more gently tended to there are more modern hammams too. Replete with private steam rooms and gentle argan-oil massages these establishments offer a relaxing respite from a day spent in the busy and hectic souks shopping and bartering for souvenirs.
Jardin Majorelle
Trees and flowers from five continents are the heart of this beautiful garden destination set in a cobalt-blue art deco villa, built in 1931 by painter Jacques Majorelle. Not only is it a feast for the eyes, but also a great place to relax.
Ourika Valley
The Ourika Valley is a short drive from the city towards the High Atlas Mountains. At the bottom of the valley is the river outlined in terraced orchards of almond and cherry. Quiet meals can be found in many riverside restaurants where you can dine al fresco or under the trees. For those who like to view the surroundings on foot there are also seven waterfalls that can be reached by safe trails near the valley village of Setti Fatima.
Souks and Fondouks for Shopaholics
The many souks and foundouks of Marrakech are alive with craftsmen and artisans creating both the traditional designs of the past as well as modern crafts such as blacksmithing, saddle-making and lute-carving as well as mosaics and hand carved lattice screens.
Popular Souks
Criee Berbiere
Ensemble Artisanal
Souk Ableuh
Souk Belaarif
Souk Cherratine
Souk Haddadine
Souk Kchacha
Souk Semmarine
Souk Siyyaghin
Souk Smata
Other Popular Things to See and Do
City Walls and Gates
Bab Aghmat
Bab Agnaou
Bab Agnaou
Bab al Kohl
Bab al-Ra
Bab Berrima
Bab Doukkala
Bab el Khémis
Bab er Robb
Souk Smata
Gardens
Agdal Gardens
Koutoubia Gardens
Majorelle Garden
Mamounia Gardens
Menara gardens
Palaces and Riads
Bahia Palace
El Badi Palace
Royal Palace
Mosques
Barrima Mosque
Ben Youssef Mosque
Koutoubia Mosque
Mansouria Mosque
Mouassine Mosque
Sidi Moulay el Ksour Mosque
Zaouia of Sidi Bel Abbes
Zaouia of Sidi Ben Slimane al-Jazuli
Zaouia of Sidi Youssef Ben Ali
Tombs
Mellah
Saadian Tombs
Seven Saints Tombs

Sidi Yusuf ibn Ali Sanhaji
Sidi al-Qadi Iyyad al-Yahsubi
Sidi Abul Abbas Sabti
Sidi Mohamed ibn Sulayman al-Jazouli
Sidi Abdellaziz Tabba'a
Sidi Abdellah al-Ghazwani
Sidi Abderrahman al-Suhayli
Museums
Dar Si Said Museum
Marrakech Museum
The Museum of Islamic Art
Cuisine of Morocco
AtiBooknow.comwe like to travel, and we like to eat, and we find Morocco to be the perfect destination for foodies. The cuisine of Morocco is an amalgam of many drawn from the centuries of interaction with its multi-ethnic and inter-cultural inhabitants and visitors. In Moroccan cuisine you can find the influences of the Berbers, Moors, Arabs, and French as well as the rest of the Mediterranean region.
The cuisine is made up of fruits and vegetables common to the area, as well as beef, mutton and lamb, chicken, camel, rabbit and seafood. Moroccan dishes are seasoned with lemon pickle, cold-pressed, unrefined olive oil and dried fruits, as well as saffron, mint, olives from Meknes, and oranges and lemons from Fez. With the addition of cinnamon, cumin, turmeric, ginger, pepper, paprika, anise seed, sesame seeds, coriander, and parsley the food you will find in Marrakesh will be spicier than those on most other Arabic menus.
The one dish that most tourists are familiar with before traveling to Morocco is couscous and it is most often served with the Moroccan's favorite meat, beef. Other popular dishes include Pastilla, Tajine, Tanjia and Harira. The one item you will never find on a Moroccan menu is pork.
These main dishes are eaten in conjunction with raw and cooked salads such as zaalouk, an eggplant and tomato mixture, and taktouka, as well as fresh baked breads called khboz. Traditionally baked in small dome shaped ovens these breads have a unique flavor because of the charcoal that is used to heat the ovens. Made from a variety of flours, white, semolina, wheat, rye, bran or barley, and then scented with anise or cumin seed, these breads are used to scoop up the main dishes as Moroccans traditionally do not use utensils when eating.
Dessert is most often fresh or dried fruits but kaab el ghzal, a pastry stuffed with almond paste and topped with sugar, halwa shebakia a deep fried dough, and fudge cakes called zucre coco are also a delicious way to end a meal.
The beverage of choice for locals is mint tea. Elevated to high culinary art, mint tea is a main stay of social life for Moroccans and the ritual has its reward. Aerated and bubbly, the tea is highly sweetened with hard sugar cones. A popular souvenir to take home is a tea set consisting of tea glasses and an ornate long stemmed pot.
Marrakech Nightlife
Although traditional nightlife in Marrakech is centered on dinning, drinking tea, and socializing without alcohol the newer sections of town allow for limited licensing, and bars and clubs will serve those who wish to drink, dance and party the night away. For those seeking the traditional nightlife, belly dancers and musicians provide a colorful show at many of the squares and in local eateries.
So if you wish to experience the new Marrakech iBooknow.com suggests you try these places out for some night time enjoyment:
Azar
Jad Mahal/Silver
Kosybar
Le Comptoir
Pasha
AboutiBooknow.com
iBooknow.comwas established in 2008 as a one-stop destination for people wishing to book holidays and business trips around the globe. iBooknow.comoffers a wide range of services to our customers, including discounted hotel bookings, car hire and exclusive promotional pricing not found anywhere else through our industry network and partnerships.

From the start, iBooknow.com has always been more than just a travel site. The staff at iBooknow.com care deeply about the reputation of the company, and they will always go the extra mile to ensure that you have a great stay as you travel around the world.

Unlike other travel sites, the prices that iBooknow.com offers include all fees and charges up front. With iBooknow.com, what you see is what you get. iBooknow.com will always make sure that you are getting the cheapest possible room rates, so there is no need to trawl through dozens of sites to find the best available deal.

iBooknow.comhas continually grown and progressed to servicing a worldwide clientele who travels globally, but they still treat every customer as if they were a guest in their home. iBooknow.com's experience servicing traveler's needs and requests is philosophically local, but global in scope. Travel and Hospitality are their passions.
###
Subjects
---
Tourism