Press release
September 19, 2012
Tourism
iBooknow.com has instantly confirmed hotel accommodations in every province of Sicily. Book now and get the deepest discounts available without any hidden charges or fees. Experience the history, rolling landscape, cuisine, food and people of Sicily.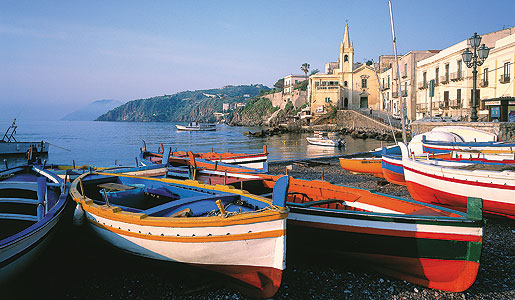 It is no wonder that the German writer, artist, and politician Goethe said, "To have seen Italy without having seen Sicily is to not have seen Italy at all, for Sicily is the clue to everything."
iBooknow.comagrees and is now offering rooms in every Sicilian province. Whether you enjoy historical landmarks, food and wine touring, or relaxing at the beach, Sicily has a lot to offer everyone. Just across the strait of Messina from the mainland this mountainous island, dotted with volcanoes, is the largest in the Mediterranean. Follow in the footsteps of the Greeks, Romans, Normans and Catalans who all have left their mark on Sicily. Experience the palaces, castles, museums, the rolling vineyards and farms all populated with some of the warmest and welcoming people you will find anywhere.
This scenic island off the coast of Italy is sunny and dry, and although many tourists choose to visit in the warmer summer months, Sicily is accommodating the year round. Favorite places for tourists have always been Mount Etna, the Cities of Palermo and Catania, and trips to the seaside to experience the richness and natural beauty of the island. As it is all across Italy, old world history is hard to avoid, and it is what created everything that is Sicily.
Since the first invaders came to this rocky island they have shaped the islands society, architecture, art, cuisine and literature. Each subsequent group to dominate or invade the island of Sicily left their mark which is now evident in the many archeological sites everywhere you go on the island, and although Sicily has been a part of Italy for a very long time now, some of the best examples of Greek culture are still preserved on the island.
Some places of historical and cultural note that should not be missed on any trip to Sicily are:
Sicels/Sicans/Elymians: Segesta, Eryx, Cava Ispica, Thapsos, Pantalica.
Greeks: Syracuse, Agrigento, Selinunte, Gela, Kamarina, Himera, Megara Hyblaea, Naxos, Heraclea Minoa,
Phoenicians: Motya, Soluntum, Marsala.
Romans: Piazza Armerina, Centuripe, Taormina.
Arabs: Palermo, Mazara del Vallo.
No matter what you may choose to do in Sicily, or where, the sea will always be there beckoning. Whether you enjoy laying in the sun, snorkeling across the beautiful sea beds, or windsurfing, the Sicilian seaside has it all. The steady breezes off the coasts of San Vito lo Capo, Mondello, Cefalù, Marina di Ragusa, Taormina, the Aeolian Islands, Pantelleria, Lampedusa, and Ustica, have made these seaside resorts a must for water sports enthusiasts.
For those who prefer to spend some time inland, trekking, biking and horseback riding are three other ways to see the island, its parks, and countryside. Golf enthusiasts will also be glad to know that the sport is thriving in Sicily and there are now some newer courses to be played.
Because of the thermal activity that has created the volcanoes that are found across the island, spa and thermal treatments are also available on Sicily. Since the days of the Roman conquest of the island Sicily has been a destination associated with wellness. One of the most well-known spas is Sciacca, with its celebrated natural "steam caves" of Stufe di San Calogero, or the Thermae of Acireale, where underground seawater mixes with sulphur water from Etna.
Sicilian culture is shaped a great deal by the arts; painting, sculpture, poetry, music, philosophy, mathematics, and architecture have all had their influence on Sicilian life. Opera in Sicily is some of Europe's finest and a trip to the region is not complete without a visit the Teatro Massimo, the largest opera house in Italy. Everywhere you turn in Sicily you will find beautiful things to experience.
Food and wine to Sicilians is also an art. From their famous cheeses and pastries, to the world class wines, and of course the pasta and seafood; Sicily is a gastronomic wonderland. Sicily is famous for its farm fresh vegetables and fruits, such as tomatoes, artichokes, olives, oranges, citrons and apricots, lemons, plump eggplants, aromatic onions, garlic, and beans. The ocean also supplies Sicilians with a tremendous amount of their diet; tuna, shrimp, fish, squid and of course sardines are all featured in the dishes of the island's many restaurants, and trattorias. For those who wish to dine on something other than seafood the Sicilian menus feature regional specialties made with chicken, pork, beef, lamb, goat, rabbit, and turkey. The cuisine of Sicily also reflects the rich heritage of those who conquered and settled their over the years and although basil, parsley and rosemary may be staple seasonings all across Italy, the Arab and African influences are tasted in the cuisine of Sicily as well; saffron, nutmeg, clove, pepper, and cinnamon.
Regardless of where you may find yourself in Sicily, breakfast, lunch and dinner will always be a treat. Start your evening meal with some antipasti of local cold cuts and cheese, followed by a traditional handmade pasta in a rich tomato sauce, next a perfectly prepared dish of fresh caught seafood or a tender piece of veal Marsala, and all accompanied by some uniquely Sicilian wine such as Nero d'Avola. A cup of espresso coffee while savoring a fresh made dessert will bring the evening to a delightful close.
If you enjoy a crowd and getting to know the locals when you travel then you need to attend one of the many festivals held in Sicily each year. The Acireale Carnival is considered by locals to be the must attend festival of the year. Showcasing the artistic creativity of Sicilians the Acireale Carnival is famous for its originality, and its papier-mâché floats that parade along the streets. A mixture of religion, folklore and tradition the Festivals of Saint Rosalia in Palermo, and of Saint Agatha in Catania are two other carnivals of renown.
Italians are famous for their hospitality, food, wide, and history, and it can all be found on the island of Sicily. iBooknow.comhas instantly confirmed room reservations with no hidden fees or charges in all the prime destinations across Sicily. Log on to iBooknow.com and start planning your Mediterranean holiday now.
AboutiBooknow.com
iBooknow.comwas established in 2008 as a one-stop destination for people wishing to book holidays and business trips around the globe. iBooknow.com offers a wide range of services to our customers, including discounted hotel bookings, car hire and exclusive promotional pricing not found anywhere else through our industry network and partnerships.

From the start, iBooknow.com has always been more than just a travel site. The staff at iBooknow.com care deeply about the reputation of the company, and they will always go the extra mile to ensure that you have a great stay as you travel around the world.

Unlike other travel sites, the prices that iBooknow.com offers include all fees and charges up front. With iBooknow.com, what you see is what you get. iBooknow.com will always make sure that you are getting the cheapest possible room rates, so there is no need to trawl through dozens of sites to find the best available deal.

iBooknow.com has continually grown and progressed to servicing a worldwide clientele who travels globally, but they still treat every customer as if they were a guest in their home. iBooknow.com's experience servicing traveler's needs and requests is philosophically local, but global in scope. Travel and Hospitality are their passions.
###
Subjects
---
Tourism