Press release
July 24, 2011
Fashion
Already an established global retailer of John Lennon Style Sunglasses, i*Sunglasses have announced the launch of a new range of Reading Glasses, similar to the styles worn by John Lennon, that are sure to prove as popular as the sunglasses range with fans of the iconic Beatles legend and round eyewear solutions.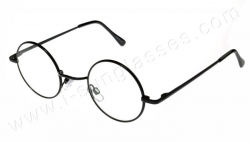 I*Sunglasses have been a leading online retailer of John Lennon style sunglasses for a number of years, not just within the UK sector but also on a global basis. Having forged a reputation as one of the leading UK based suppliers of John Lennon Sunglasses, it comes a little surprise that i*Sunglasses have now launched a full range of round reading glasses and retro reading glasses to compliment thier John Lennon sunglasses range.
The range of glasses are extremely similar to the styles worn by John Lennon throughout the sixties and seventies when the iconic musician was at the height of his popularity with The Beatles and as a solo artist in his own right. With lens power options ranging from +1.0 dioptre through to +3.0 dioptre, the new range will cater for almost anybody wanting to emulate and replicate the legend that is John Lennon.
As well as offering a wide range of different styles of round reading glasses, i*Sunglasses have kept the costs to a bare minimum to ensure that the range fits within their pricing ethics of retailing quality manufactured eyewear at an affordable cost. Prices start from £17.97 on the round style retro reading glasses whilst the more familiar John Lennon reading glasses styles are only £21.97.
There are various options such as black, silver, gunmetal, honey and tortoiseshell frames to choose from, all with a clear lens solution and are recognisable through features of the design such as their geometric detail, bold shapes and strong cuts. As with the John Lennon Sunglasses range these glasses are manufactured with rx-able frames that allow the wearer to have their own prescription lenses fitted if required.
In the modern day this style of eyewear has been known affectionately as nerd or geek glasses, however one thing is for sure, they are just as popular, if not more so in the modern era as decades ago when John Lennon first sported this styles of glasses.
To view the full range of i*Sunglasses John Lennon style glasses please visit http://www.i-sunglasses.com/Round_John_Lennon_Reading_Glasses.
Subjects
---
Fashion