Press release
May 6, 2010
Culture
Bollywood Heartthrob Hrithik Roshan and Mexican beauty Barbara Mori will be joined in UK by fellow cast and crew members of the hugely anticipated international film release, 'Kites', for its European Premiere at Odeon West End, Leicester Square on Tuesday 18th May 2010. The stars of one of the most ambitious films to emerge from India will grace the Red Carpet alongside Director Anurag Basu, Producer Rakesh Roshan, Music Director Rajesh Roshan and a host of international A-list celebrities and VIP's.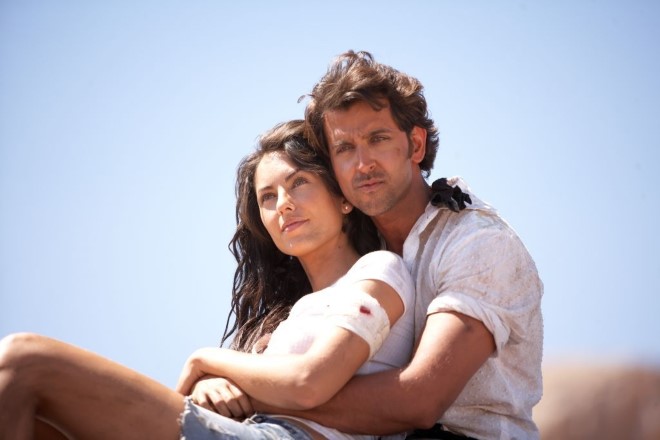 'Kites'is the widest ever release for any Indian film production to date and heralds a new milestone in international filmmaking. The filmis directed by Anurag Basu,one of the most forward-thinking directors to emerge from India, fearless in his vision of breaking the conventions associated with Indian filmmaking.
'Kites' stars Hrithik Roshan, one of India's most idolised artists, who sets screens ablaze with the on-screen chemistry he shares with smoldering Mexican beauty, Barbara Mori,the South American screen icon who has been creating waves across the international film circuit. 'Kites'has been produced by veteran of Indian cinema, Rakesh Roshan,with haunting ensemble tracks composed by Rajesh Roshan.
'Kites' centres around two immigrants – one from India and one from Mexico – both navigating life in North America in pursuit of their dreams. Destiny unites them through the most unexpected twist of fate, which culminates in a mortally wounded man being left for dead in the harsh terrain of the Mexican desert. The man is 'J' (Hrithik Roshan), but barely recognizable as the once carefree and street-smart trickster that he was. The only thing now keeping him alive is his quest to reclaim the love of his life – 'Linda' (Barbara Mori).
'Kites'will be released across the UK by Reliance BIG Pictures on 21st May 2010.The European Premiere takes place on Tusday 18th May, Odeon West End, Leicester Square London.
Certificate: TBC Running time: 120 mins
Subjects
---
Culture