Press release
August 11, 2011
PR
Burnley based full service digital agency How2Media Ltd have announced immediate company expansion plans and a new office premises to tie in with their rapid expansion over the past 6 months.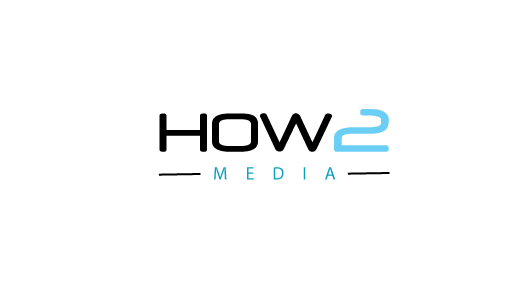 The 1st of March 2011 saw a Burnley based start-up full service digital marketing agency being born and introduced into perhaps the most competitive of modern day industries, the online marketing sector. How2Media Ltd were launched by Gary Kay, a digital marketing specialist with almost ten years experience in all things online, with one clear goal; to achieve a great return of investment for a select group of clients via affordable digital marketing and clever online marketing strategies.
In less than six months How2Media have gone from strength to strength, initially starting as a one man entity with key external partnerships providing services under the company banner to a fully in house, under one roof solution, full service digital agency. This has been made possible by the start made by How2Media, securing key contracts in month one of trading and over achieving on company growth targets ever since being the main factors.
It should come as no surprise that due to this early success How2Media have decided to move into new, larger office premises to encompass their expanding staff numbers and to boost the company profile. The new location is situated within 5 minutes walk of Burnley town centre and provides a key position for local meetings, main road and motorway networks for easy access.
The focus for the future of the company remains the same, to provide affordable online marketing services through clever online marketing strategy implementation. Gary Kay, owner of How2Media said of the expansion plans "To say I am delighted with the rapid growth of How2Media is an understatement, we clearly marked out our company targets and goals that were not based on sales, but on customer satisfaction and retention. Having been involved in the growth of various digital agencies in the past I have hands on experience in knowing the pitfalls of becoming a sales entity, more driven on making money for services instead of providing the services, our ethic is to work with a select group of clients, prove our worth through generating return of investment and introduce them to any relevant digital services that will benefit their business. This level of service builds rapport, gains results and allows us to grow with our clients. The new office move enhances our company profile and also gives our clients a base for which to meet with How2Media at any time to discuss strategies."
Tailoring bespoke plans and implementing clever internet marketing strategies on a client by client basis is a move that should see How2Media continue to break company targets and continue to make an impact for clients and potential clients alike, a clear testimonial for the compay work ethic and ability to generate a great return of investment for clients is the amount of referral and repeat business that acts as the bloodline fo the business.
How2Media offer a Free digital marketing consultation to any size of business and are happy to discuss any potential strategies such as web design, development, branding, PPC, SEO, PR, Article Syndication and Social Media that can enhance any companies online profile without any up front commitment.
Exciting times indeed for a new player in the digital marketing services arena, anybody interested in learning more about How2Media's services or interacting with How2Media are encouraged to visit and join their social media communities via the following links http://www.facebook.com/how2media and http://www.twitter.com/garykay1982 or by e-mailing Gary Kay directly on [email protected].
Contacts
---
Subjects
---
PR