Press release
May 28, 2010
Business
It is very important to protect your home from burglars – this is your home and your investment. Here are some ways to protect your home from burglary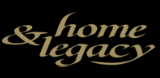 It is very important to protect your home from burglars – this is your home and your investment. Here are some ways to protect your home from burglary

Focus On Securing Access Points

Windows and doors are vulnerable to attack by burglars.


Fit sturdy deadlocks (British Standard BS3621 or equivalent) to all external doors and make sure that you keep these locked.
Fit key operated locks to windows, especially those downstairs and any which are considered accessible.
Make sure external doors and frames are strong and keep them maintained in good condition – wooden doors should be at least 44mm thick.
Install kick plates to prevent burglars from being able to kick in the doors and never leave any keys outside the home.
Do not leave keys hanging inside locks, always remove them and keep these out of sight and in a safe location.
Install an alarm with contact sensors at key entry/exit points.


Do Not Raise Suspicions


Never leave cardboard boxes outside that show that you have recently purchased larger priced items. Condense the cardboard boxes and place them in the recycling bin out of view from anyone that can see that you have purchased these items.
Shred all of your bank and credit card statements and always keep personal information and affairs confidential.
Secure the Perimeter of the Home

It is important to detract burglars from trying to break into your home.
Protect the perimeter of the home with suitable fences, walls and gates.
Installing motion lights around the home which will alert you & others when someone is in the grounds of your property. If burglars can be seen then they make think twice!
Visible surveillance cameras will act as a deterrent to thieves. Nobody wants to be recorded and be caught in the act.
Never leave a spare key in a convenient hiding place such as under a doormat or in a flower pot – burglars know to look here first.
Security mark your property – having it marked helps police verify ownership if it's stolen. Home and Legacy now offer SmartWater* a forensic coding technology at no extra cost to all policyholders.. Marking your valuables with a unique UV DNA not only makes it difficult for burglars to sell on but also makes it easier for stolen items to be traced back to the person who committed the crime.
*SmartWater is included at no additional cost and for the policy term, subject to the continuation of the agreement between Home & legacy Insurance Services Ltd and SmartWater Technology.

Additional help


Signing up to neighbourhood watch schemes and advertising that you are part of an active neighbourhood watch, should further act as a deterrent to burglars who will be aware that others are keeping an eye on your property when you are not in.
If you are going away for a while consider using the Home sitters service – a nationwide, live in house sitting service with carefully trained employees to care for your home whilst you are away.

For more information and great deals on specialist home insurance,


Home & Legacy not only provide household insurance, but also premier buildings, contents, travel and prestige car insurance policies at competitive rates to exclusive high net worth individuals.

For more information and great deals on specialist home insurance, visit http://www.homeandlegacy.co.uk

If you are a journalist and would like to speak to us, please call the Press Office on:

Daniel Tunna
Communications Officer
Home & Legacy
01483 552 969.
Subjects
---
Business