Press release
September 27, 2011
Fashion
Leading online sunglasses and eyewear retailer has released a useful guide on how to choose sunglasses.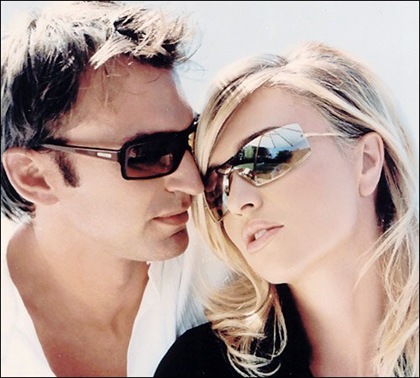 There is more to just personal preference and style when it comes to the issue of how to choose sunglasses, simply picking a pair of sunglasses because lots of people wear them or because they are seen as the latest craze will not necessarily offer you the best protection or performance.

Protection from UV Rays
As the centuries have passed since sunglasses were first used in ancient times, modern health studies and research have highlighted the ever increasing dangers of Ultra Violet rays from the sun, sunglasses have become more than just a way to stop the bright light and glare of the sun irritating the eyes.

Such are the harmful effect of UV rays when the eyes are exposed to long periods of the sun over time, they are no longer just seen as a fashion accessories but a genuine health product that can prevent later life blindness and conditions such as cataracts and eye cancer.

As such the most important part of how to choose sunglasses must be that they are fully UV protected or block at least 99% of UVB rays and 95% of UVA light. If the sunglasses you are looking at do not mention UV protection or carry stamps on the frame or lens to indicate their protection level do not consider buying them.

Lens Material
Choosing sunglasses with the correct lenses for their intended use is another huge consideration when deciding which sunglasses are right for you. Glass lenses are fine for general everyday use but would not be suitable for any sports or activities where you are susceptible to some sort of facial impact, they would shatter and cause injuries.

Glass is also heavier which can increase the risk of the sunglasses slipping down your nose and falling off causing it to break. However, glass lenses are more scratch resistant than plastic or polycarbonate lenses which can easily get scuffed by clothing accessories like zips or pocket buttons, glass also provides better optical clarity.

It comes down to the intended purpose of your sunglasses when you are choosing a sunglasses lens material.

Lens Colour
Coinciding with the lens material factor and equally as important is choosing the right colour sunglasses lens to suit your intended use and activities when wearing sunglasses.

Different seasons of the year will require different lens tones and colours, during the summer months when the sun is brightest wearing a lens with darker shades will help reduce glare, whilst in the winter months clearer lens tones become more popular due to the low level of sunlight and requirement to see objects more clearly.

This is never more evident than when driving, during the autumn and winter months the sun is often quite low down which causes direct sunlight in the eyes and the requirement for driving sunglasses. Copper lenses are popular for driving as they block out glare and blue light whilst increasing the perception of vital colours like red, amber and green on darker days.

On the flipside if you are choosing sunglasses for summer activities such as golf or cricket where you are out and exposed to the elements for long periods of time, interchangeable sunglasses lens colours will be great for ever changing light conditions to offer maximum protection and performance.

The Fit
Ensuring sunglasses fit correctly will prevent the risk of them falling off and indeed injury, wearing sunglasses where the lens or frame touches your eyebrows will leave little room for comfort if you are struck in the face by an object suddenly and again may cause injury.

As a rule you will generally want to ensure that there is a little bit of space between the eyebrows, eyes and the lens and frame. Also ensuring the nose pads are comfortable and quite secure on the nose will prevent the risk of your sunglasses falling off. Make sure that the frame hinges and arms do not pinch your head as they will cause discomfort and possibly leave light scaring or permanent marks on the skin surface.

Style
Of all the factors when considering how to choose sunglasses, the style of sunglasses will be more swayed by personal preference than perhaps any other attribute. Style however is not all about the fashion aspect, it also encompasses the functional, performance and again health aspect to consider.

If you are wearing sunglasses for sporting purposes such as cycling and running, wraparound sunglasses will be a great choice as they provide maximum peripheral vision whilst protecting the eyes from dust, insects and other small objects.

Taking into account fashion, followers of retro styles will love iconic sunglasses styles such as aviator sunglasses, John Lennon style sunglasses and Wayfarers that are all instantly recognisable and hugely popular year after year for general purpose usage.

If you are unsure on how to choose sunglasses please feel free to contact i*Sunglasses and visit the homepage http://www.i-sunglasses.com, of our website to navigate and consider our various sunglasses ranges. All category and product pages are rich in the technical, safety and performance aspects of each range.
Subjects
---
Fashion