Press release
October 3, 2011
Family
Toddlers leather shoes can be quite expensive so keeping them in top condition is important.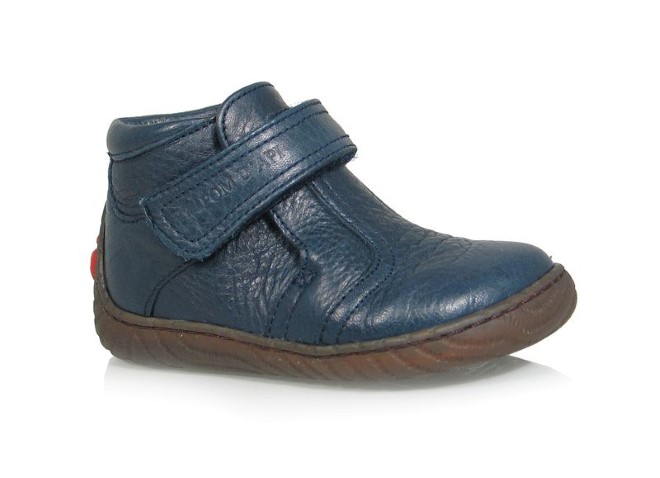 How to look after your toddlers leather shoes?
Good leather toddler shoes are usually made from the highest quality leather. You have to remember that leather is a living and noble material, in order to protect the leather it needs to be regularly nourished to maintain it's suppleness and sheen. In order to keep your toddlers shoes or boots in top condition you need to clean and feed the shoes with a good quality product to keep them durable and long lasting.
Angelico Bambino stockists of fine leather toddler shoes from designers across Europe advises the following:
Smooth or grained leathers should be dusted with a soft shoe brush; with a clean duster apply small amounts of good quality polish cream. Leave to dry and then shine with a clean cloth.
For Nubucks and Suede leathers they need to be brushed with a piece of natural plantation sole crepe rubber. If the stain is persistent, we would advise using a gum suede. Clean the shoes with soapy water and leave to dry. To restore and brighten the colour use a restorer that is waterproof and has a spray finish.
Angelico Bambino has put together some tricks to keep yourtoddlers shoeslooking nicer for longer:
Alternate shoes, as wearing shoes for many consecutive days will damage them quicker.
Always untie or unbuckle toddlers shoes when removing to avoid damaging the back of the shoe.
When putting your toddlers shoes on; use a shoe horn.
Look after the inside of the shoe, most good quality leather toddler shoes will have a removable insole, remove it and wash it following the guidelines.
Wet shoes should be filled with newspaper and then naturally dried to avoid cracking the leather and preserving it.
Visithttp://www.angelicobambino.co.ukto see their full collection of beautifully designedleather toddler shoes.
Contacts
---
Subjects
---
Family