Press release
August 24, 2012
Lifestyle
Hilton Hotel Group and I Need Pampering expand their selection of online spa days and spa breaks in the UK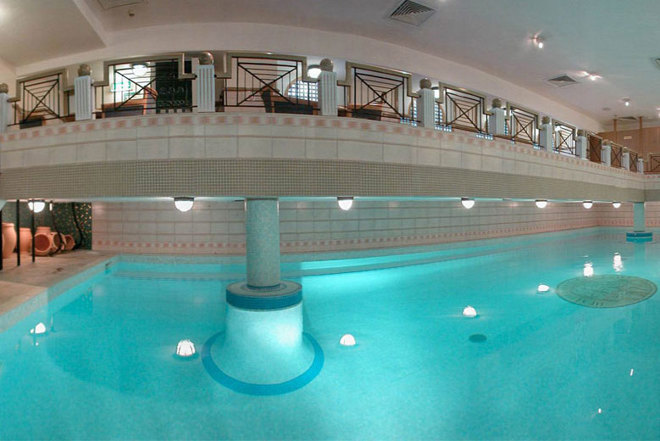 The Hilton Hotel Group and I Need Pampering have expanded their portfolio of online spa breaks and spa days across the UK. Known for their luxurious hotels and spas around the world, The Hilton Hotel Group have joined forces with I Need Pampering to promote a selection of spa breaks and invite clients to enjoy the luxurious spas around the UK.
Spa breaks that have been introduced through I Need Pampering include the popular spa break for two at The Hilton in Brighton. Set on the beautiful Brighton sea front, this is an ideal location for a romantic getaway or a relaxing break with someone special or for a large group of friends. The Spa break includes a one night stay for two with dinner offered at the Windsor Restaurant and the famous Hilton breakfast the following morning. In addition a Swedish massage for two people is included, followed by the full use of the spa facilities, which includes the pool, sauna, steam rooms and Jacuzzi. For those who love a little excitement, only a short walk away are the exciting night clubs, karaoke bars, pubs and unique boutiques located at the Brighton Board Walk.
Not only have I Need Pampering expanded on their range of spa breaks, but they have dramatically increased their selection of spa days available at a selection of Hilton Hotels, with Manchester being an extremely popular city for spa lovers.
The Most Popular spa break at I Need Pampering this season was the Spa Break for two at the Hilton in Dartford. Dartford is a city filled with beautiful history, old churches and medieval themed buildings; perfect for couples who love to go for long walks and explore exotic buildings and architecture. This spa break includes a one night stay with a bottle of wine to enjoy on arrival, luxury treatments which include an Indian head massage, pedicure, refreshing facials, or a back and shoulder massage. Also for those who love shopping and food, just a short ride away is the town centre where one can enjoy the shops and taste different cuisines.
A spokesperson from I Need pampering says, "The Hilton Hotel has been a family favourite for years, I am delighted to be working with them to give our clients the perfect spa break to enjoy and relax, most importantly we know that all customers will be leaving with a memorable experience".
With plenty of beautiful city locations in the UK, the Hilton Hotel offer their luxurious spa breaks and spa days to I Need Pampering customers. The Hilton Hotel spa breaks at I Need Pampering are located nationwide, so whether one is from London, Brighton, Dartford or Manchester, I Need Pampering has a Hilton Hotel spa break suitable for everyone.
Subjects
---
Lifestyle