Press release
February 19, 2013
Lifestyle
Private investigators have seen a high increase in concerns of unauthorised surveillance on high level executives, politicians, celebrities and high profile individuals.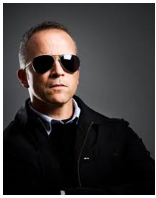 Due to the recent phone hacking incidents and the development of surveillance equipment, it is no wonder that high profile individuals are turning to private investigators for their de-bugging services. When in the limelight, it is very difficult to keep personal information private; especially from the press or criminals who will resort to this method to gain information.
Bug sweeping is a very effective method to reveal surveillance equipment in transport, homes and businesses etc. It can prevent eavesdropping, the tracking of movements, the protection of private information and even protect a business from it's competitors gaining information on new products.
Many people will turn to a Private Investigator or Private Detective when they are concerned that they are receiving intrusive or unwanted press attention; usually they are a high net individual, a celebrity or individuals that have high profiles.
The thought of being spied on or being bugged can be very stressful for individuals and companies, the fact that someone would go out of their way to listen or watch their movements or their families invading their private life is alarming. A lot of dangerous information can be collated just from a simple electronic surveillance device; thousands of companies and individuals are affected each year by being bugged.
With the Internet opening up new doors, these dangerous but effective listening spying devices can be purchased quite easily. There are also an equal number of micro miniature video cameras readily available, these are usually hidden in a room or put in an everyday object for as little as £50. There are even products that can monitor from anywhere in the world and bugs that can transmit for miles.
In addition people will use devices that bug private telephone conversations in order to gain personal information, these devices can be fitted inside a company or home; in come cases they can be fitted outside.
If you are suspicious or suspect that you are being bugged, hiring a private investigator can be the solution.
Visit http://www.private-investigators.uk.com for more information.
Contacts
---
Subjects
---
Lifestyle