Press release
February 14, 2011
Lifestyle
Griffin Luxury Toilet Hire announces the expansion of their business with the acquisition of a new company, enabling them to increase their range of facilities for a broad range of events and companies.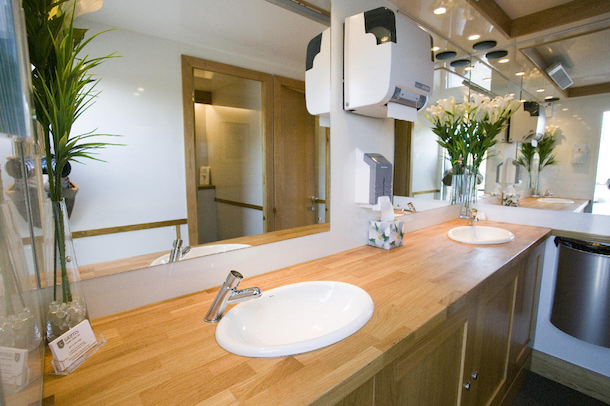 Griffin Luxury Toilet Hire, based in Somerset, are delighted to announce they have expanded for 2011. They have purchased the assets and equipment of a local portaloo toilet company, G & S Toilet Hire. This acquisition now allows them to expand their offering beyond the hire of their existing luxury toilet trailers, as they are now also able to offer portaloo hire for events, site and construction hire. This includes disabled portaloo hire.
Shower trailers, urinal blocks and refrigeration trailers can also be hired and Griffin Luxury Toilet Hire provides waste disposal and septic tank emptying.
Amy, one of the directors at Griffin Luxury Toilet Hire, says regarding the expansion: "We always love our professional service and reputation to be recognised." With such a wide range of facilities now available, solutions can be found for a broad range of events such as wedding toilet hire, festival toilet and shower hire, large outdoor events, marquee events, open days and corporate hire.

Griffin Luxury Toilet Hire are also pleased to announce they have been chosen as suppliers for a number of events that are taking place over the coming months.
The company aim to support charity events every year and are proud to announce they are supporting the Mayfest at the Maypole Inn in Thurloxton, who are holding a fund raising event for The Brainwave Charity. As this is a local charity, luxury toilets have been offered at a discounted cost.

The Glastonbury Festival period is set to be the busiest weekend this year as the luxury toilet trailers have been hired by Avon & Somerset Police, Pennard Hill Farm for a VIP camp and Land 'n' Sky for VIP camping.
They are to be a supplier again for Cannington College and will be providing toilet trailer facilities for the Rodway Farm Lambing Sunday on the 6th March 2011. Their luxury trailers are perfect for toilet hire at open days.

The wedding season is set to be even busier this year. Stockbridge Barn Farm in Dorset is a beautiful location for wedding events and Griffin have been secured as one of their two suppliers for toilet hire. Clavelshay Barn is another stunning location for wedding and party events and they are hiring fridge and toilet trailers from Griffin this year.

Griffin's portaloo side of the business is going from strength to strength with hires from local builders and contractors as well as private clients now hiring them as their main toilet provider.

Portaloo facilities can be offered for building sites and to contractors for long or short term hire. Cleaning of welfare units can be offered as well as the provision of emergency hire.

Amy says: "We are thrilled to see a lot of return business this year and to have so many recommendations from past clients. We always love our professional service and reputation to be recognised. Please feel free to contact us if you need 'posh toilet' facilities for your event in the future."
Subjects
---
Lifestyle