Press release
November 17, 2011
Sport
Golf sunglasses are an essential part of any level of golfer's game during the winter months, i*Sunglasses explain why golf sunglasses are essential from a safety perspective and for maximising performance.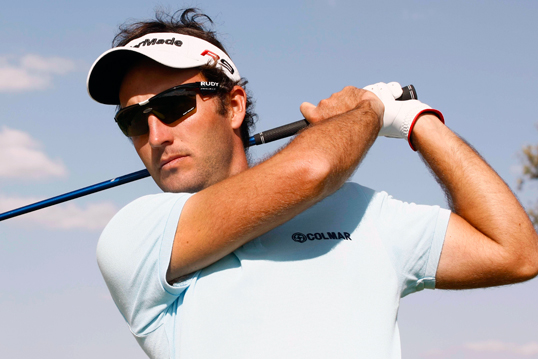 Golf is a sport that can be played and enjoyed all year round, obviously in the UK during the Autumn and Winter seasons it can become difficult to hit maximum performance when playing in rain, mist and high winds. This is one reason why many golfers of all different levels from amatuer, seasoned and professional are deciding to head to warmer climates to enjoy their passion at it's peak.
Spain is an extremely popular destination for golf enthusiasts, especially the Costa Blanca region which offers a seemingly endless choice of golf courses that can be enjoyed during the winter months with the sunshine present. For any golfer looking to play golf in Spain during winter it is essential to remember that overseas the climate is still very warm and that the sun's rays and UV levels are still extremely high.
In order to maximise visual clarity and perception of small objects such as the flight of the golf ball it is vital that golf sunglasses are worn. Not only do golf sunglasses help to reduce the suns glare and increase visual performance, but they also offer great protection from objects that could potentially damage the eyes.
It is common for small debris such as dust, blades of grass and of course golf balls to be some of the most obvious hazards that could strike a golfer in the eye and cause damage, any good manufacturer or retailer of golf sunglasses will recommend and only offer golf sunglasses with polycarbonate lenses that are shatterproof.
Glass lenses could seriously injure or blind a golfer should a golf ball hit the eyewear, so it is essential that you ensure your chosen golf sunglasses are manufactured to EU and UK standards with the correct UV protection and of course with shatterproof polycarbonate lenses.
As keen participants in golf, i*Sunglasses can recommend spanish golf holidays as a grest solution for all the family as there are always plenty of shops, bars and beaches to keep the family entertained while you play golf! If you are looking to book a golf holiday in Spain visit http://www.ccgt.co.uk.
To view our full range of golf sunglasses please visit http://www.i-sunglasses.com/Sports+Eyewear/Golf.htm.
Subjects
---
Sport