Press release
July 10, 2013
IT
GloboMailer is the new total email marketing package from the Incite Minds group.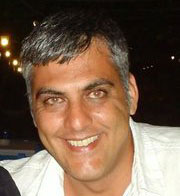 The company has a long and successful track record in marketing, IT, design and customer care and that experience is evident in its latest offering. GloboMailer lives up to its claim of being by internet marketers for internet marketers. With exceptional delivery rates, it's tipped to become the bulk email tool of choice for marketing professionals.
GloboMailer was initially developed as an in-house system, customised for the company's own use and that of a few select clients. It became so successful that the company decided to open it up to a wider market. Since its quiet go-live on 6 March, GloboMailer has steadily developed a happy and loyal user base and already achieves an impressive Sender Score ranking of 92. It's a well designed system with some neat features not found anywhere else, built on a robust cloud-based infrastructure. These guys clearly know their stuff. Any company that takes its delivery rate seriously should take a close look at GloboMailer.
You might be thinking that if it's everything it's cracked up to be, it will soon be overrun by spammers, or it must carry a premium price tag, but neither assumption would be correct. GloboMailer manually provisions and regularly monitors all its accounts as part of its commitment to keeping the service spam-free, and it offers a range of plans to suit businesses of all sizes at highly competitive prices.
Online entrepreneur Andre Stoelinga had this to say about GloboMailer: "The deliverability is unbelievable...I'm getting better open rates than ever before...If you want to take your email marketing one step further and without ANY extra effort (in fact...taking a LOT less effort and time)...then I really recommend you get in ASAP."
GloboMailer is an email service provider (ESP) who work with thousands of customers from all over the world (small business, big corporations, nonprofit groups, schools, churches, etc.) who use GloboMailer to send more than 100 million emails every month. Their system is designed for individuals and large companies alike who send out regular monthly newsletters or daily offers.
Subjects
---
IT