Press release
November 5, 2012
Sport
The winter sports season is upon us, there is no better time than now to start to think about and purchase essential safety and performance accessories such as ski and snowboard eyewear.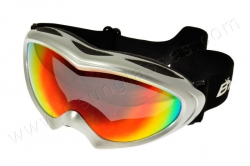 One such online retailer, i*Sunglasses offer fans of skiing and snowboarding an affordable solution for winter sports enthusiasts who take visual performance and safety as highly important factors in maximising their experience on the slopes during the winter season.
Of course all riders of snowboards and ski fans should treat their eyewear as a maximum priority, being able to have peripheral, clear vision in all conditions does not just increase performance, but it also hugely increases personal and others safety.
Quite often people take to the slopes in the wrong eyewear, sometimes with disastrous consequences, falls, crashing into objects, bumping into other riders and more seriously breaking bones and death have all occured from people not being able to see potential hazerds in front of them.
Speaking with a ski sunglasses and goggles retailer with many years of experience in the sport and hands on experience of the benefits of each product could save you time, money and reduce the risk factor. The same goes for snowboard goggles and sunglasses.
If you are hitting the slopes this winter it would be worth checking out http://www.i-sunglasses.com/Ski-Snowboard-Eyewear for inspiration in style, safety and performance.
Contacts
---
Subjects
---
Sport