Press release
September 30, 2011
Motor & Transport
As silly as it may seem with the recent spell of warm weather over the past few days, winter is fast approaching. The message from tyre retailer Fast Tyres is to prepare for a major change in riding conditions and a change from warm weather tyres to winter tyres that offer more grip and balance on wet and icy surfaces will be essential throughout the winter season.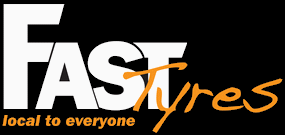 Fast Tyres Direct have forged a reputation over the past decade as an online motorcycle tyres retailer who care about their clients and bike enthusiasts. It should come as no surprise this week that their owner, Wayne Mcintosh gave out a warning and some sound advice about the impending winter season.
Wayne said "The recent warm weather has seen many people getting back into an almost summer mood and many bikers hitting the roads in motorcycle clothing suitable for warmer weather. As we know in the UK the weather is almost impossible to predict and it can change from hour to hour which means that motorcyclists need to be prepared."
He added "One of the most important factors of changing weather and the seasons is motorcycle tyres. Taking to the road with summer tyres more suited to warm tarmac and dry corners will place your motorbike, yourself and other road users in danger in winter conditions that are often wet and icy."
As we have seen throughout the summer we did not get the warm, sunny days many people, especially bikers were yearning for, the last two winters especially in the UK have seen very extreme sub zero conditions affect us and that has a knock on effect with driving and road performance.
Stay safe this winter and if you are continuing to ride your motorcycle ensure you are using the right motorcycle tyres. If you are unsure on the suitability or of which tyres will perform best please visit http://www.fasttyres.co.uk.
Subjects
---
Motor & Transport