Press release
October 9, 2008
Fashion
The leading UK based on-line eyewear retailer FunSpex.co.uk are delighted to announce their support of the Vision 4 Peru project which will see them donate 350 pairs of reading glasses to the people of Las Laderas and Pachacutec.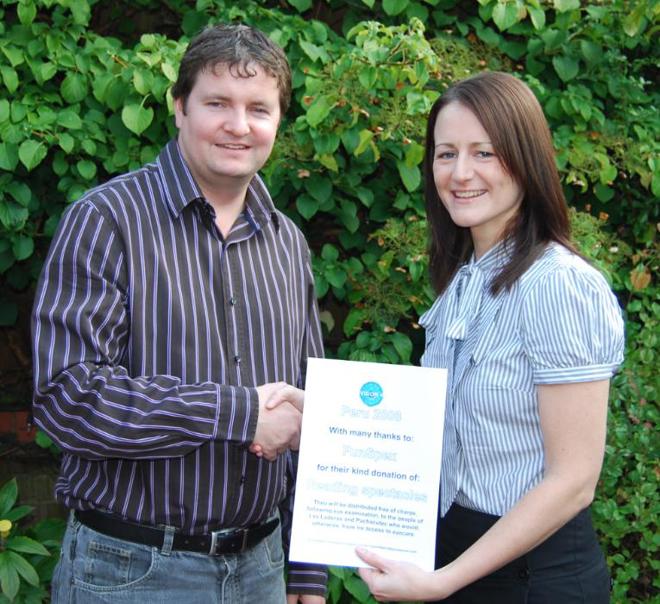 A group of optometrists will examine the eyes of the local people and dispense the appropriate reading glasses, free of charge. The donation of the reading glasses will allow those individuals who receive them, to enjoy the benefit from the sense of sight that - due to poverty - would otherwise be denied to them. Of equal importance to the actual donation itself, is the fact that glasses will only be issued to people following an eye examination by qualified optometrists from the charity project. This is key as it ensures that each pair of glasses goes to the most appropriate recipient.
FunSpex.co.uk are donating the glasses in conjunction with the registered charity, Project Peru.
Managing Director of FunSpex.co.uk, Eric Stewart commented, "we are absolutely delighted to be in a position to help. The fact that the donation of our reading glasses will assist the under-privileged people of Peru and make such a difference to their lives is greatly rewarding. We will follow the project closely and look forward to our bright coloured, funky and alternative frames bringing happiness to the lives of many people."
Accepting the donation from FunSpex.co.uk, Jennifer Smith from Vision 4 Peru said "We are extremely grateful to FunSpex.co.uk for their generous donation. A pair of reading glasses can change a person's life by allowing them to work, learn and perform daily tasks that so many of us take for granted."
For further information and to sample the FunSpex range, visit www.funspex.co.uk.
Release issued : 9th October 2008
FunSpex Limited website address : http://www.funspex.co.uk/
Notes to Editors:
Editors requiring more information or sample product please contact:
Eric Stewart, tel : 07710 511 054
email : [email protected].
1. Photograph of Eric Stewart (FunSpex.co.uk) and Jennifer Smith (Vision 4 Peru) accepting the donation enclosed.
2. FunSpex.co.uk is a Hertfordshire based e-retailer of fashion eyewear, offering quirky, funky and most importantly top quality reading glasses. However, even though we focus on offering highly competitive prices we do not compromise on quality and standard. The FunSpex.co.uk range of reading glasses are designed for wearers who demand distinctive, high quality glasses that express their image.
Subjects
---
Fashion
Manging Director of FunSpex.co.uk Eric Stewart, donating 350 pairs of reading glasses to Jennifer Smith of Vision 4 Peru.
Download | 0.1 MB | 700 x 765 | .jpg
Zip and download all files