Press release
October 22, 2009
Food & Wine
A mother of two has found a creative way to encourage kids to eat more fruit by designing a range of funky fruit animals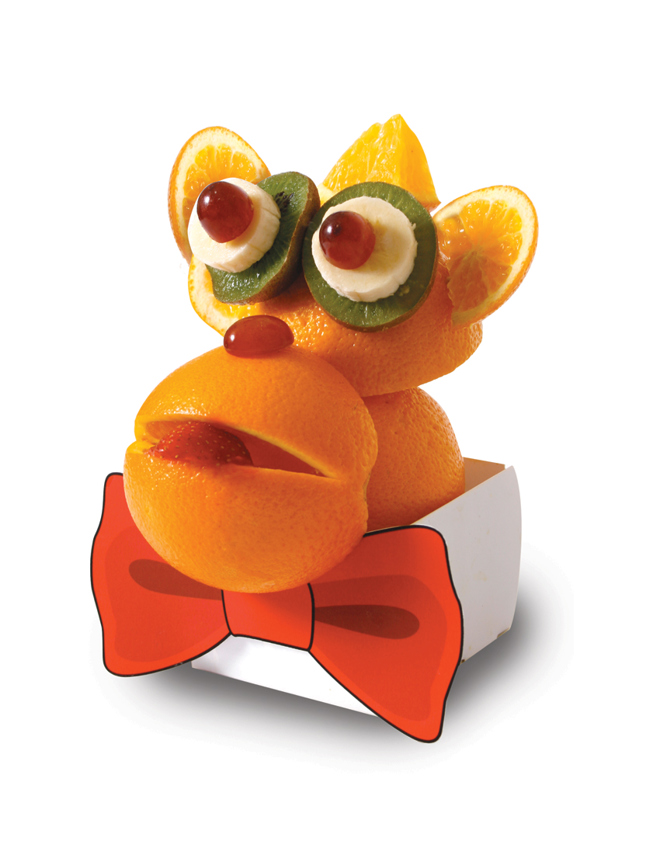 The initial six designs are the inventive creation of 40-year-old, Heather Gifford, after having talks with father of five, Peter Jones, the tycoon businessman and star of TV series Dragon's Den.
"I won a BT small business competition for personal mentoring with Peter Jones and in those discussions I was tasked with bringing a product to market that would encourage children to eat more fruit in a fun way," said Heather.
The founder of fruit bouquet business, Tooty Fruity™, based in Cardiff and no stranger to working with fruit, Heather then set about creating a play kit aimed at young children, which allows them to make a range of funky fruit animals.
The Making Fruit Fun kits from Tooty Fruity™ include everything a child needs to create funky fruit animal characters with a 'creation' base box, character front pieces, stickers and a background scene – they just add the fruit.
"We want to encourage children to try different fruits in a fun and creative way, and our aim is to provide parents of children with the tools and guidance to turn ordinary fruit into funky fruit animals!"
The kits have already caught the attention of several supermarket chains and it is hoped that the play kits will boost fruit consumption for young children.
"Research has shown that eating habits are formed at a very early age and in the home environment. The kits will encourage children to touch, feel and taste different fruits – but in a fun and imaginative way!" added Heather.
To view the initial range of fruit creations and to make suggestions for new animals/characters go to the website: www.fruitisfun.com.
ENDS
For more information please contact Heather Gifford at Tooty Fruity on 0845 0949842 or 0780 1711675.
Subjects
---
Food & Wine