Press release
August 1, 2011
Culture
Self published FUFFYS (f**cked up fairytales) is now worldwide available as an e-book on Amazon and Xinxii.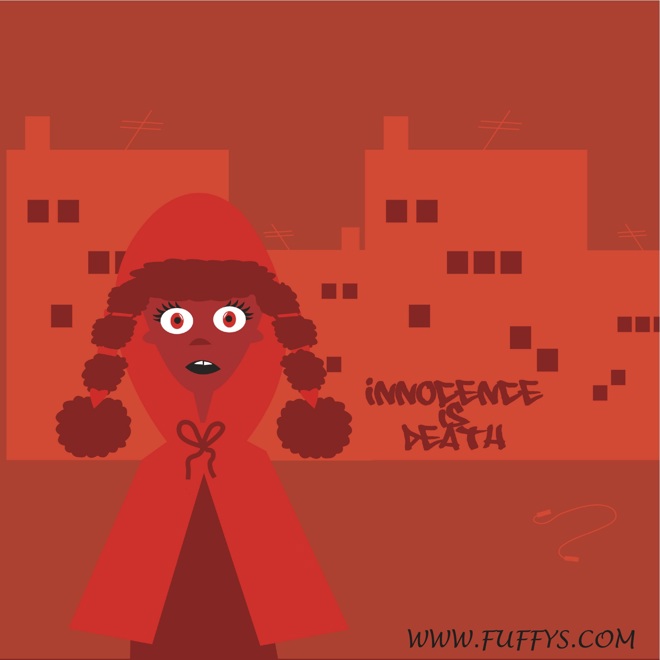 Fuffys (f**cked up fairytales) is a sleeper cult hit that until now was only available as a hard cover book in English-language bookshops in the Netherlands or directly from the author's (teaser) website www.fuffys.com.
Bryan Paul Rechards is the author and illustrator of Fuffys (f**cked up fairytales). Unlike many other writers who are without a publisher and try their luck with self-publishing, Bryan Paul Rechards did manage to find his book a nationwide audience. Now he takes the next step to officially release Fuffys (f**cked up fairytales) as an e-book to find a worldwide audience.
Fuffys (f**cked up fairytales) is a collection of 7 contemporary tales and is definitely not the average fairytales book and/or suited for young children. It is a book that on many levels is 'different', as much in writing as it is in illustrations. It is a mix of satire, parody and fantastical allegory of the unexpected while at the same time shows savvy observations regarding popular culture. It gives these stories a depth and sharpness than most other contemporary fairytales out there seem to lack.
At first look the illustrations in Fuffys (f**cked up fairytales) could be straight from a children's book. Look again, and there is the same humor and/or macabre that can be found in all the 7 stories. Together the stories and illustrations combine to create a different kind of read.
Fuffys (f**cked up fairytales) is Bryan Paul Rechards' first time public effort as an author. An author, whose self-description is as a-typical as the world in his tales. His Authors Page on Amazon shows a masked guy on a black and white photo with a biography in the form of a short fairytale. A free (very short) 'Fuffys' that is to be a fitting introduction into this imaginative and rather peculiar world.
Fuffys (f**cked up fairytales), written by Bryan Paul Rechards, is now available as an e-book in the United Kingdom on www.amazon.co.uk, in the United States on www.amazon.com, in Germany on www.amazon.de and for the rest of Europe and the world on www.xinxii.com and www.amazon.com.
Contacts
---
Subjects
---
Culture