Press release
March 31, 2016
Environment
Climate change
Plastics
Plastic
Circular economy
Peak oil
Pollution
Global warming
Oil
Energy
Price of oil
Politics of oil
Well written, and easy to comprehend, The VFUU Price of Oil is a must read if you care about the future. I give it five stars. Cindy Rodriguez, Commander, United States Navy (retired)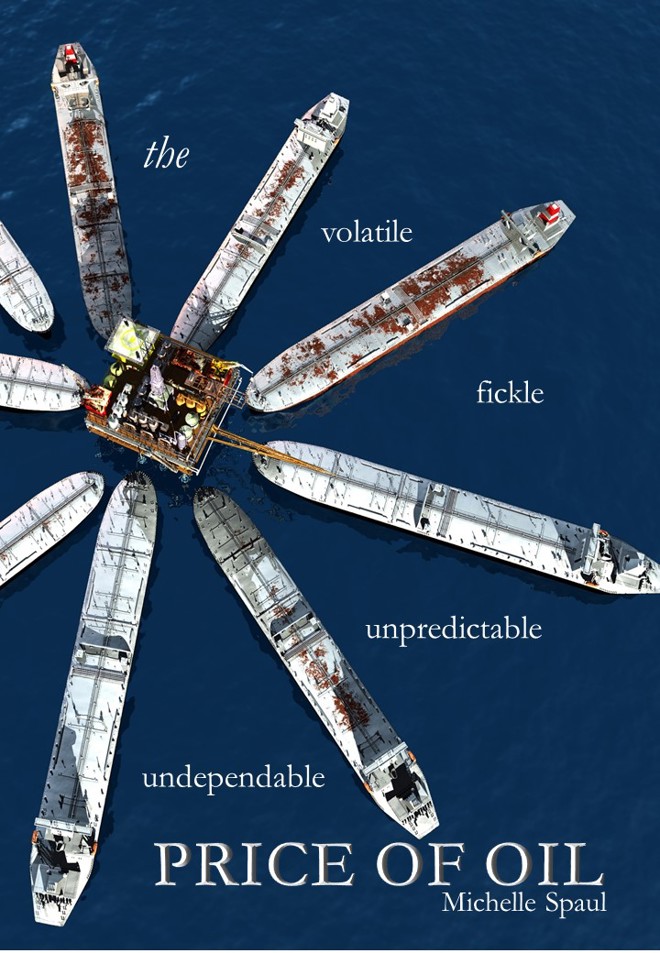 Derby, United Kingdom, 31 March 2016: For a self-published non-fiction book to be reviewed at all is remarkable, to pick up two five-star reviews within a fortnight of launch is outstanding.
See what excited Cindy Rodriguez and Readers' Favorite in this unique approach to a difficult subject. Find out how oil soaks every aspect of our lives. Discover the economic and environmental implications of carrying on as we are. Learn how people like us are using less oil, without compromising their lifestyles.
Most of all pick up interesting titbits and have a smile at the humour of the volatile fickle unpredictable undependable price of oil.
The book explores the way we use oil and the economic and environmental costs of doing so. But it's not full of jargon, conspiracy theories and vitriol. It gives oil and the oil industry the credit they deserve for making our lives historically healthy and wealthy; it also shows we would be wise to use less oil. Nor is it heavy going, readers have commented on its lively, pacey tone and sparks of humour, and it explains every bit of terminology in everyday English. It inspires by giving some fabulous examples of people who have jut got on with the job of taking oil out of their lives.
It will take you on a tour of our interactions with oil - from the first oil wells to the present day - and just about every use of oil - from industry to bubble bath. It shows the things that influence the price of oil and how, in turn, it affects our lives.
Now available in paperback as well as ebook, make this your first choice for holiday reading this year.
Subjects
---
Environment
Climate change
Plastics
Plastic
Circular economy
Peak oil
Pollution
Global warming
Oil
Energy
Price of oil
Politics of oil