Press release
March 15, 2010
Business
Effective deposit needed by first-time buyers falls to £51,700, from £55,200 last month and £70,300 in December 2008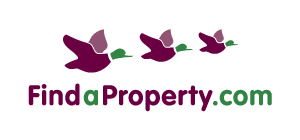 As lenders ease their lending criteria and with the asking price of entry level properties remaining stable at around £155,000 over the past year, it is easier for first-time buyers to get on the housing ladder now than it has been at any time since the start of the credit crunch.
But consumers still struggle to save the deposit to buy their first home, with almost half* (49%) of respondents to FindaProperty.com's latest survey saying the difficulty of getting together a large enough deposit is the biggest barrier to home ownership. A fifth (21%) of would-be first-time buyers said the main problem was the lack of available mortgages, while 12% said it is the shortage of suitable properties on the market.
Due to the slightly more generous lending criteria, the average effective deposit needed by first-time buyers has dipped to £51,700 - down from £55,200 last month and over £70,300 in December 2008. This deposit - or affordability gap - is the sum first-time buyers need to find once they have raised the maximum mortgage based on their household income in order to buy the average first-time buyer home.
However, this month there are signs that first-time buyer property prices are starting to rise again, with a pick-up of almost £700 or 0.4%, after four months during which house prices generally drifted down. In March, a typical first-time buyer home is on the market for £154,720, compared with £154,036 in February. House prices have remained largely stable over the past 12 months, with no change on March 2009.
Nigel Lewis, property expert at FindaProperty.com, comments:
"The big issue for people getting onto the housing ladder, as always, is raising the deposit - and in our survey almost half of respondents confirm that. This month, however, with lenders being more generous and property prices largely stable, the effective deposit is a bit smaller, making it easier for first-time buyers than since the start of the credit crunch.
"The cloud on the horizon is that house prices are starting to show signs of upward pressure which could make homes more expensive over the coming months, if there remains a shortage of stock. More properties are coming onto the housing market, but there are still 12% fewer entry level homes available than a year ago.
"Lenders' recent relaxation of criteria is welcome. They must keep up the good work, and actively look for ways to help hard working British families who see 2010 as the year to get on the housing ladder."
In terms of the 'affordability gap', there are significant variations between the different regions of the UK - from £6,575 in the North East (down from £9,305 last month) to a whopping £130,155 in London (down from £133,997).
- ends -
Notes to Editors
*Poll carried out on FindaProperty.com in March 2010
About FindaProperty.com
FindaProperty.com is a leading property search website with a comprehensive search facility for house-hunters looking for houses to buy or rent.
The site also holds independent editorial on the housing market, as well as guides to different aspects of the buying, selling and renting processes. These contain local information about council tax rates, school tables, crime rates, comments from local residents and photo albums, giving a general feel for an area.
Launched in 1997, FindaProperty.com now publishes the details of over 620,000 properties from over 10,000 estate agents, attracting over 2.8 million unique visitors and generating 74 million page impressions a month.
FindaProperty.com is recognised as a leading source of consistent and reliable UK housing market data.
For further press information please contact The Wriglesworth Consultancy:
Brian Thorn, Account Director: 020 7427 1400 / [email protected]
Suman Hughes, Senior Account Manager: 020 7427 1400 / [email protected]
James Craig, Account Executive: 020 7427 1400 / [email protected]
Subjects
---
Business