Press release
July 20, 2010
Culture
Modern adaptation of Jane Austen's 'Emma' transported to Delhi's Upper Class, Starring L'Oreal Ambassador Sonam Kapoor as Lead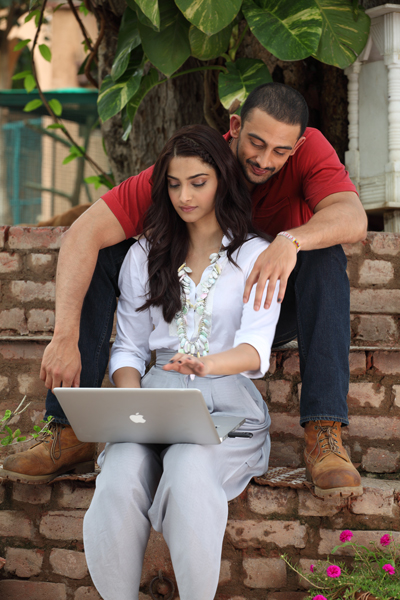 Celebrating a key milestone in contemporary Indian cinema, Anil Kapoor Films Company, PVR Picturesand Cinergy Filmspresents 'Aisha', the industry's first ever chick flick, releasing in cinemas across UK and worldwide on 6th August 2010.
Directed by the 28 year old maverick filmmaker Rajshree Ojha, one of India's only female directors, and produced by Bollywood veteran, Anil Kapoor, famous for his roles in the Academy Award-winning, 'Slumdog Millionaire' and hit TV series '24',under hisAnil Kapoor Films Companybanner, 'Aisha' is in an unmissable romantic comedy that will appeal to audiences across the globe.
Made by a fresh and energetic, younger generation of filmmakers, 'Aisha'perfectly captures the sprit, sentiments and style of modern India and its upper class, with a production crew of fresh-thinking 20-somethings. The film is a visual re-telling of the Jane Austen classic, 'Emma', reinterpreted among modern day Delhi's super-chic society set. The role of 'Aisha' is essayed by the beautiful new starlet of Indian cinema and daughter of Anil Kapoor, Sonam Kapoor, who recently joined L'Oreal Paris' Dream Team alongside other A-list international actresses such as Eva Longoria, Penelope Cruz and Scarlett Johansson. Hollywod is also beckoning for the exceptionally gifted actress, who hails from one of Bollywood's most respected acting dynasties, as she is currently in talks with Ben Stiller regarding his forthcoming film project.
A telling account of the lives of the rich and ravishing sophisticates that inhabit Delhi's upper class, 'Aisha'effortlessly combines humour, romance and drama in a film that will engage the nuances of a broad demographic of cinemagoers. Full of youth and a fresh filmic spririt, it is also a great example of how film scripts are reflecting a truly global audience.
Synopsis:
Aisha is a girl with a simple diktat - everyone's business is her business. Arjun (Abhay Deol) is a boy with an even more candid belief - Aisha should mind her own business. Caught in Delhi's sassy upper class world with its own set of social rules and trappings, Aisha navigates the high life with a great sense of style and even greater optimism. Caught in her web are best friend Pinky (Ira Dubey), small town girl Shefali (Amrita Puri), West Delhi boy Randhir (Cyrus Sahukar) and hunk Dhruv (Arunoday Singh). Aisha makes sure everyone dances to her tune. And all Arjun wants to do is disentangle that web and get Aisha out of an impending sticky mess. Who will succeed and who will succumb? Welcome to Aisha's fabulous universe where playing Cupid is as easy as a new Hermes Birkin...if only Arjun would stay out of her way!
Come enter the glamorous world of 'AISHA' in cinemas across UK and worldwide on Friday 6th August 2010.
Subjects
---
Culture