Press release
May 14, 2012
Homes & Gardens
Range Features High Quality, Luxury Unique Handmade Upholstery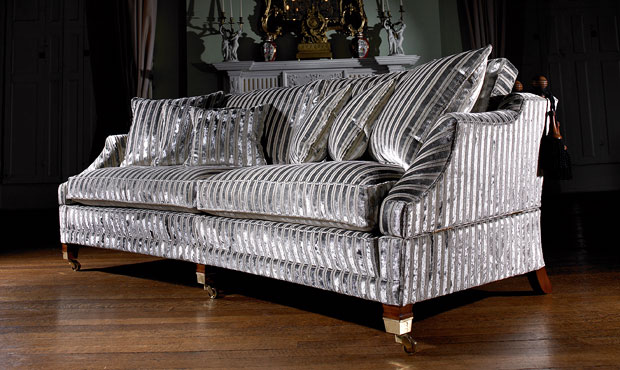 UK: Darlings of Chelsea, an exclusive furniture company with showrooms in London, Manchester and Birmingham, has announced it has been approved to stock the high quality and very popular range of Duresta sofas. Duresta has made upholstery of outstanding quality for seven decades, and it is all made by hand. Darlings of Chelsea now offers a large range of Duresta to all its customers.
"We are immensely proud to have been chosen as a stockist of the Duresta range," said a spokesperson for the company. "This is an exclusive range, sought out by many for its outstanding quality. Every item is handmade in the Duresta factory in Nottinghamshire, and we are delighted to add this amazing range to our Fulham store and to our website."
Among the new items to be displayed in the Fulham showroom and on the Darlings of Chelsea website are the Waldorf suite and the Trafalgar range. The Trafalgar suite offers small and large sofas along with a chair and a footstool to complete the look. The Waldorf range meanwhile has medium, large and grand sofa options as well as a matching armchair and sofa bed. The grand sofa also comes in two and three seater options.
"Anyone considering purchasing a new sofa or armchair should consider the many benefits of the Duresta range," the spokesperson added. "Every item has a classic English appearance, even though the styles and fabrics used vary widely. Every piece is more than just a sofa or a chair – it is a valuable addition to the room it is designed for. Most people will find just the right solution for their needs within the Duresta range, as offered by Darlings of Chelsea."
There are currently 22 distinctive ranges offered by Duresta that are available through Darlings of Chelsea. These range from Trafalgar and Waldorf to Amadeus and Manolo. Each piece is available in an eye catching and convenient range of top quality fabrics, with some available to view in the store in Fulham. This means every customer is likely to find the best style and look when choosing a new handmade Duresta sofa, as seen on the Darlings of Chelsea website. There is also the advantage of different sizes in each range, as indicated by the options available for the sofas.
Darlings of Chelsea has four showrooms in Fulham, Greenwich, Manchester and Birmingham. It also has a website which features the full range of Duresta sofas and chairs, along with a variety of luxury leather sofas and fabric sofas and chairs in other styles. More information about Darlings of Chelsea and their range of furniture is available at www.darlingsofchelsea.co.uk
Subjects
---
Homes & Gardens