Press release
November 29, 2012
Business
Topo.ly is a business intelligence solutions expert that believes that Microsoft Excel spreadsheets can be mapped for even better data visualization. Learn how these two data analytic tools are essential to one another as businesses can easily build maps one after the other.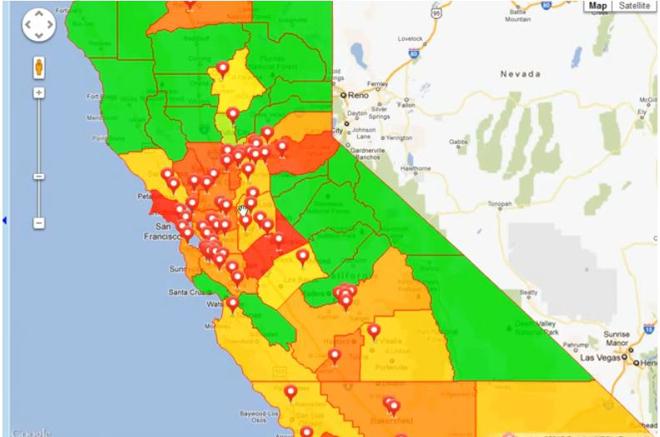 As a mapping solutions expert, Topo.ly realizes how invaluable Microsoft Excel is to build maps in less than 3 minutes. Over time, Excel been used by many organizations worldwide as a key tool to store data. As businesses become more interested in simplifying data, they have learned to value Topo.ly as a visual analytics tool--especially when it comes to analyzing customer, supplier, or marketing data.
Topo.ly has been in the mapping business for more than 3 years. Since it's beginning, it has already helped thousands of businesses with creating business plans, improving decision-making, and optimizing operations. It uses data from Excel spreadsheets to create maps on the fly.
How to Easily Create Maps with Microsoft Excel Spreadsheets
Maps can be easily created in Topo.ly using Microsoft Excel Spreadsheets just by following these simple steps:
1) Log in to Topo.ly. If you don't have an account yet, free registration will only take you a minute.
2) Go to "Create Maps."
3) Click the "Add new map" option.
4) Enter a name for your map.
5) Cick the "Next" button.
6) Click the "Add territory layers" button.
7) Give a name to your location set.
8) Copy your spreadsheet data including the headers and paste it to Topo.ly.
9.) Wait for the system to process all your locations.
10) Click the "Finish" button.
With these 10 easy steps, you can take advantage of another useful feature of Excel spreadsheets, this time by using it to build free maps for data analysis and simplification.
Contacts
---
Subjects
---
Business