Press release
April 28, 2015
Elecosoft has recently launched a new range of home design software products that offer significant new updates for designing exteriors and interiors of buildings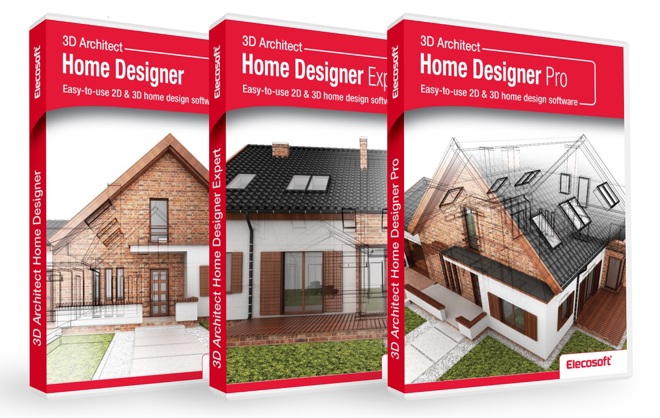 The next generation of its market leading architectural visualisation software

Elecosoft is pleased to announce the release of its new series of home design software dedicated to self-builders, home improvers, DIY enthusiasts and builders.

3D Architect Home Designer is a CAD application that allows users to effortlessly generate 3D models and 2D plan drawings of buildings for submission to architects, planning committees and building contractors. The new development follows the success of its market leading architectural visualisation software, Arcon Visual Architect.

"The 3D Architect range offers significant new updates for designing exteriors and interiors of buildings," comments Arcon product manager for UK, Tim Bates "With a modern user interface, multi-functional toolset, advanced editing capabilities and powerful new engine, detailed plan views, elevations and sections can be rapidly drawn on screen and viewed in a fully interactive 3D environment. Using improved effects for lighting, shadows and reflections, you are able to generate very impressive rendered models of your 2D plan."

Tim adds "The strength in our new software is its ability to make it as easy as possible to communicate your building design ideas to anyone involved in the project including architects, planning committees and builders, so that everyone is clear about what is being proposed thus avoiding costly mistakes along the way."

About ELECO

ELECO provides software and services to the architectural, engineering and construction industries. The group is based principally in UK, Sweden and Germany and has a broad portfolio covering project management, construction, timber engineering and design, 3D visualisation and marketing sectors of the construction industry.