Press release
July 27, 2016
Business
Growth
Study
Recruitment
MiniMBA
Learning
Company
HR
Development
Mba
Leadership
Online
Executive
Strategy
Certificate
Corporate
The UAE government and H.H. Sheikh Mohammed Bin Rashid Al Maktoum presented 12 KPIs in the 2021 vision on the official www.vision2021.ae website, which are to play the most essential role in reaching the 2021 goal for the UAE in becoming a global economic hub.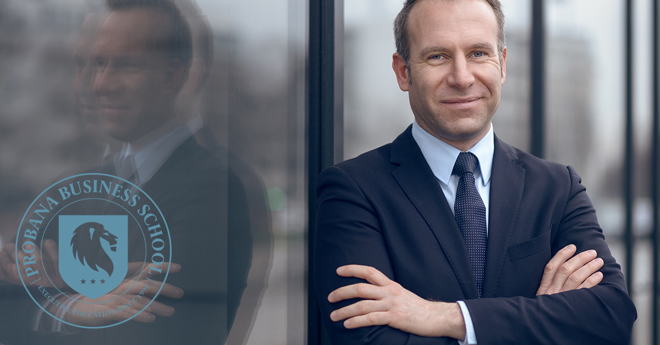 Among these KPIs are 'Share of knowledge-workers' and 'Research & Development'. The share of knowledge has been issued by the Ministry of Labor and pertains to the amount of 'skilled workers' increasing from just under 23% in 2014 to 40% in 2021. The term 'skilled workers' refers to legislators, managers, business executives, specialists and technicians i.e. the top level of the classification of occupation (the ISCO - www.ilo.org). One way of retaining and developing the percentage of skilled workers is through domestic expenditure of research and development - another KPI of the Growth Strategy. The expenditure is expected to rise from 0.5% of GDP in 2012 to 1.5% of GDP in 2021. The overall purpose is to attract and retain skillful labor both domestically and internationally.
There are many ways through which these KPIs can be achieved, one would be part time executive management education. Probana Business School provides online management education through its globally renowned Mini MBA. The Mini MBA is comprised of 6 modules which pertain to business-specific topics such as Business Development, Strategy, Leadership and HR. The education solidifies your role as business professional and improves your career opportunities.
Probana Business School has offered executive education since 1992 and is among the top of management education providers in the world. More than 8,300 business professionals globally, have already taken the Mini MBA, make sure you do the same.
Read more and sign up at www.probana.uk or email [email protected] for more information.
We look forward to welcoming you
Kind regards
Chris Peters
Probana Business School
Subjects
---
Business
Growth
Study
Recruitment
MiniMBA
Learning
Company
HR
Development
Mba
Leadership
Online
Executive
Strategy
Certificate
Corporate