Press release
June 16, 2010
Construction
It cleans off concrete without corrosive acids; without injuring staff; without damaging paint; without damaging metal surfaces; without damaging the environment; without acid runoff water; and without damaging any surfaces…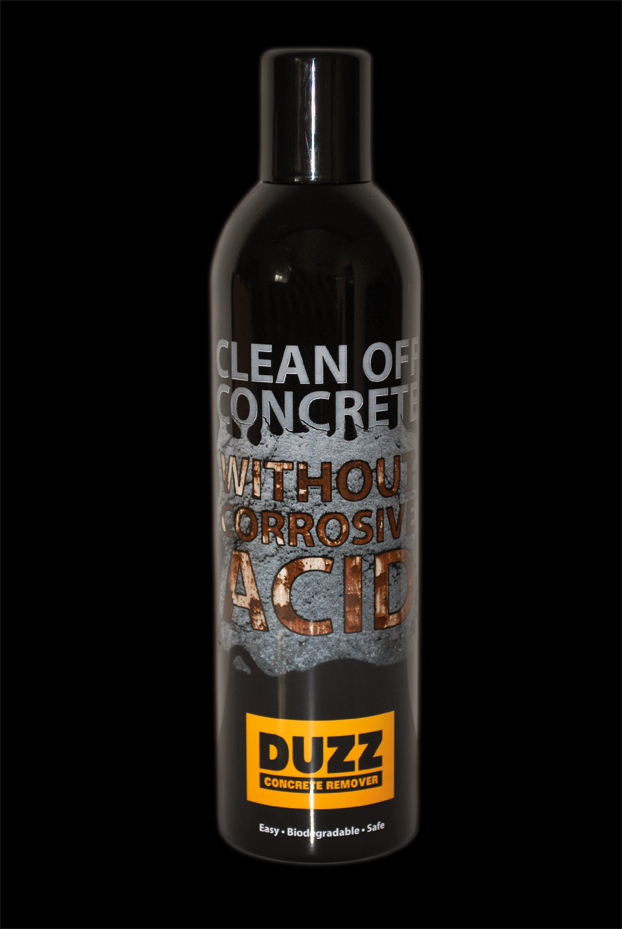 Construction work is hard enough, without having to put the same elbow grease into cleaning up afterwards, especially if you are never entirely happy with the results, and worse still, if you end up with burns on your skin, or ruining your expensive equipment during the grueling cleaning process… this is exactly what Duzz eliminates! It cleans off concrete without corrosive acids; without injuring staff; without damaging paint; without damaging metal surfaces; without damaging the environment; without acid runoff water; and without damaging any surfaces…
Gordon Pirret of International Petroleum ProductsLtd, is no stranger to the industry, having launched many products including the iconic Gripfill, back in 1974. Duzz was born after he recognised the need for a safe, and easy-to-use concrete remover that could be aggressive on concrete but non-aggressive on the user, the environment, or on your equipment.
'It wasn't easy to develop a product that ticks all of the boxes, but when I set my mind on something I won't stop until I am happy with the result'
Duzz removes concrete build-up from all types of construction equipment: vehicles, handling, finishing, and even your most sensitive components. The magic lies in the unique pH formula, meaning you can use it safely onsite without damaging your equipment.
Use on any surface: paintwork, all metals, plastics, paving slabs, bricks, and other common building materials including glass, and cement base materials.
ü Eliminate damage to your equipment
ü Eliminate risk of burns and contamination
ü Non-aggressive and biodegradable
ü Available in 500ml aerosol cans, 5L [photo], and 20L containers
In a nutshell, Duzz is the safest, and most effective molecular concrete and cement dissolver on the market, brought to you for worldwide distribution by IPP Building Products…
And in Gordon's own words it …'Duzz in concrete, Duzz it easy, Duzz it safe'
Subjects
---
Construction