Press release
February 5, 2013
Business
Easy Utilities are looking to increase and enhance their market share of the business telecoms sector by teaming up and working with new telecom partners in the UK.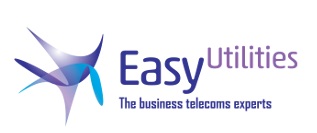 Forging partnerships and relationships with other like minded and hungry businesses who are looking to enhance their services and long term stability is a key part of any smart business strategy in the modern day.
Established business telecoms and energy specialists Easy Utilities are looking to do just that and are actively offering start up and established companies the chance to partner with them to provide both parties with an enhanced portfolio of services and increase their chances of generating new business in the competitive telecoms sector.
Any business looking to generate extra revenue and increase their service offering to their clients; existing and new, should consider the great benefits that a potential partnership with Easy Utilities will bring.
Easy Utilities can enhance any potential partner's portfolio and business by offering;
Top class product training & service training
Promotional Materials to boost marketing and advertising
Great ongoing financial benefits & commisions
Dedicated account manager and point of contact for support
Online web support
Creating partnerships with the right type of business is a great move to attract new business, enhance market share and ensure longevity in a tough economic climate.
If you feel that adding an experienced utilities and business telecoms partner to your network and company would be of benefit or you have been waiting for an opportunity to take your business to another level, get in touch with Easy Utilities today.
For more information regarding this great opportunity please visit http://www.easyutilitygroup.com/business-telecoms-partners, email [email protected] or call 08442 590 060.
Subjects
---
Business