Press release
February 13, 2013
Energy & Environment
Easy Utilities, part of the established Easy Utility Group, have launched their new website injecting a fresh and ultra-modern look and feel to their brand.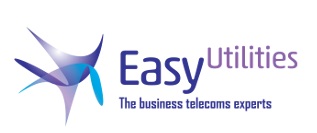 Telecommunications is a fast moving sector and new product developments and offerings are available to businesses on an almost daily basis; as a result it is crucial for new and established business telecoms providers to keep their brand looking fresh and ultra-modern.
Easy Utilities, part of the long established Easy Utility Group, have done exactly that with the launch of their new website http://www.easyutilitygroup.com/.
The Easy Utility Group is a business with a long track record of providing their business clients with high quality telecoms solutions and has had massive success in helping all sizes of business take the stress away from utility costs and contracts.
As part of their overall philosophy, they offer a partner channel to encourage existing business owners to offer the same products and services. They run a model that asks their partners to obtain existing phone bills from keen companies - then Easy Utilities analyse the bill and give the partner the best industry offer for the customer. The partner is then shown the commission they will make if they make the sale. Partner information is available here or on the news blog.
The new site also offers business telecoms clients old and new the chance to find out as much information as they could possibly require about the group and their extensive range of products as well as giving them an insight into their company goals, history and aims.
From landline & mobile call minute deals through to broadband, VoIP and bespoke corporate solutions; Easy Utilities have showcased their full portfolio of products and services on the new website.
To view the new site please visit www.easyutilitygroup.com, if you are a business looking for advice, a quote or would like to know more about Easy Utilities great range of services and products why not give them a call on 08442 590 060 and let them help you and your business today.
Subjects
---
Energy & Environment