Press release
March 27, 2012
Business
Easy Utilities Ltd are pleased to announce they are partnering business energy brokers, Utility Renewals of Nelson, Lancashire, offering superb value business calls, mobile, broadband and phone systems.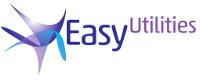 Utility Renewals, premier UK business energy broker, have expanded their portfolio building on their existing telecoms services. They have negotiated wholesale contracts with a leading business communications provider so they can offer customers a cheaper business telecom deal.
The synergy created by the partnership of a high quality business energy broker who will always find the best energy prices for your business and a respected telecoms supplier means that clients will see their telecoms bills tumble.
We live in an age of instant communication. Your business has to be at the centre of that network if it is to grow and prosper in the modern age. You have to be connected to survive in today's fast moving business world.
Broadband is as vital to your business as the telephone. With the growth in e-mail marketing and social media it is so important that your brand is able to compete with your rivals in cyberspace. The new partnership can help you get ahead of your competitors with cheap business broadband, phone calls, mobile deals and phone systems that will save you money.
Any size of business will benefit from their cheap business calls. They will offer you a tailored bundle which will suit your business needs and help to bring down your bills. You will get peace of mind by dealing with a specialist advisor ready to help you get the right package for your company.
By looking at your business telecoms as a whole their advisors will be able to improve workflow and efficiency that will help your business. This means that you will not just be saving money your company will become more effective and efficient.
If your workforce is on the move you will find the excellent business mobile phone packagesbeneficial. By utilising smart phones in an intelligent way your sales force can become better informed. This will make them more agile and adept and able to stay ahead of the competition.
So contact www.easy-utilities.co.uk today and see how you can bring down those business telecoms bills.
Subjects
---
Business