Press release
November 3, 2011
Motor & Transport
Leading online eyewear retailer i*Sunglasses have reported that driving sunglasses sales have increased dramatically since the clocks went back in the early hours of Sunday morning.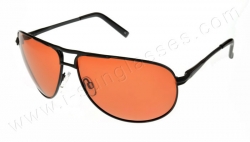 As a well established online retailer of eyewear solutions, i*Sunglasses can generally make very accurate predictions on sunglasses and lens type trends from season to season, this year has been no different and the clocks going back an hour on Sunday morning has seen a huge increase in the demand for driving sunglasses.
When the clocks go back the morning as a result is a lot brighter and the sun tends to be at a level where it is directly shining into driver's eyes. Driving sunglasses help road users to block out the sun's rays and also increase visual perception which means that all round driving safety is increased.
There have been many debates over which type of lens and driving sunglasses perform the best during winter months however many manufacturers and retailers would recommend that a yellow or copper polarised lens would be the best solution.
Yellow and copper polarised lenses help to enhance light on days when it is dull, cloudy and misty, this is down to the blue blocking filter on yellow and copper lenses, as a result contrast and depth perception are also greatly improved.
Another major factor to consider is how well each lens type will block out glare from the sun, yellow and copper driving sunglasses perform extremely well in bright conditions. The polarised lens blocks out glare from the sun and road, whilst if the weather does go dull you also get the benefit of enhanced light.
So far this winter has been surprisingly warm given that the summer season was a washout for the most part, be prepared however for chaging conditions daily and ensure that you have maximum eyewear and visual protection when driving.
For more information or to view i*Sunglasses range of driving sunglasses please visit http://www.i-sunglasses.com/Driving+Sunglasses.htm.
Subjects
---
Motor & Transport